We made the most powerful engineering software in the market even better
There is one virtue that all great explorers of the world had in common: the courage to break new ground. At FormFactor we've embarked on an ambitious expedition, with the goal to make Velox – the most powerful engineering software in the market – even better. And "better" means first and foremost: accurately tailored to the needs of the user.
By now we have successfully completed stage 1 of our mission: The new Velox™ 3 introduces a new icon and color concept, is Windows 10 compatible and comes with a completely integrated loader UI. The user experience will massively improve. And this is just the beginning.
You are welcome to join us on our journey.
Five Values that Guide Us
With our new UI design we shift the focus from functionality to the user's needs. Step by step we are introducing new UI concepts that make it easier to focus on the essential user workflows.
The easier a software is to use, the more valuable it is for your business. The user-centered design will contribute to substantially lower training and operating costs.
Velox is what you make of it. Specific workflows and control elements can be adapted to your special requirements as an administrator, engineer or operator.
By optimizing the workflows to the needs of the vast majority of users we further enhance the robustness and stability of Velox.
As a key element of FormFactor's exclusive Contact Intelligence™ Technology, Velox empowers the user to perform measurement tasks faster, safer and more accurately.
There is something to look forward to
NEW ICONS AND SKINS
For a modern look-and-feel we introduced a new color concept. All icons were thoroughly redesigned and are now better identifiable. Still, they are at the same place as before and instantly recognizable. Process- and safety-relevant information – such as the contact or the different stages in the Control Center – is clearly highlighted. Additionally, it is now easier to distinguish between application icons – such as Spectrum or SetupTool, and functional icons – such as AutoAlign or Light on/off.
Windows 10 Compatible
Velox 3 is designed for Windows 10. This guarantees a highest-performance and safe operation with state-of-the-art hardware and interfaces such as USB3 Vision. Additionally, the innovative, intuitive and widely-used Windows Fluent Design System is adopted for several Velox functions, such as the SetupTool.
Loader Integration
A loader can now be operated directly with Velox. There is no need for any additional software. The creation of workflows and receipts is as simple as it can get. This drastically improves the operation with fully-automated probe stations that include a loader, reducing time and training efforts.
Contact Intelligence technology
Non-Stop Autonomous Semiconductor Test
With FormFactor's unique Contact Intelligence technology, Velox 3 enables 24/7 autonomous semiconductor test. Contact Intelligence combines smart hardware design, innovative software algorithms and years of experience to create a technology that provides benefits across a wide range of applications. This allows lengthy test routines to be performed overnight or the weekend without operator intervention – even over a wide temperature range. Contact Intelligence accelerates time to accurate data, time to market and ultimately – time to profitability.
SECS/GEM
Improving your Production Processes
SECS/GEM interfaces are a SEMI-standard industry-specific integration layer for semiconductor production. SECS/GEM interfaces establish the connection between the system and the higher level. Production and plant data, alarms, process values, process parameters etc. are transferred via SECS/GEM.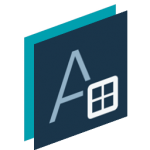 AutoAlign
Quickest Wafer Alignment and Mapping
Velox AutoAlign is the most ergonomic and quickest way to align a wafer in X, Y and theta and determine the wafer diameter and die size. It generates a wafer map corresponding to the evaluated die indices and number of recognized dies in both axes.
+ Watch the AutoAlign Video
VueTrack
Unattended Testing with Constant Contact Quality
VueTrack™ enables unattended testing over multiple temperatures for positioners or probe cards by automaticall aligning probes to pads, utilizing the eVue Pro microscope. VueTrack eliminates the need for manual re-adjustment and ensures constant contact quality.
+ Watch the VueTrack Video
ReAlign
Automatically Aligning Probe to Pads
ReAlign™ enables unattended testing over multiple temperatures for probe cards on the CM300xi probe station by automatically aligning probes to pads, utilizing three system-integrated cameras. It is recommended especially for applications with limited microscope view, such as vertical and Pyramid probe cards, or when using a test head.
+ Watch the ReAlign Video
CellView
Keep an Eye on Everything
CellView allows you to easily navigate and orientate on parts of the wafer that are out of view.
+ Watch the CellView Video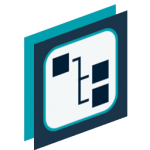 Workflow Guide
Easy Step-by-Step Guidance
The Velox Workflow Guide enables unexperienced users to perform successful measurements by guiding the operator step-by-step through different processes, no matter if these are simple procedures or complex measurements.
+ Watch the Workflow Guide Video
Velox Setup Tool
All Global Settings in One Place
The Velox Setup Tool combines all global Velox settings in one place – from autostart preferences, interface and device settings to license management. This simplifies the setup process, reduces training needs and safes time. Further Velox settings, such as for Control Center, WaferMap and Spectrum, will be successively integrated into the Setup Tool with the next Velox versions.
Reaching new heights with the world's most powerful engineering software.