Industry-leading performance for on-wafer measurement of millimeter and submillimeter wavelength devices. The T-Wave Probes set the industry performance standard for characterization of mmWave devices. This probe delivers low insertion loss and low contact resistance when probing gold pads. Excellent tip visibility. Ability to characterize 1.1 THz devices. Typical Insertion loss < 1.5 dB between 140 GHz and 220 GHz. Integrated DC bias-T with low-profile GPPO connector.
Low insertion loss
Low contact resistance
140 GHz – 1.1 THz versions
Probe pitch as narrow as 25 μm
Lithographically-defined probe tip
Nickel contacts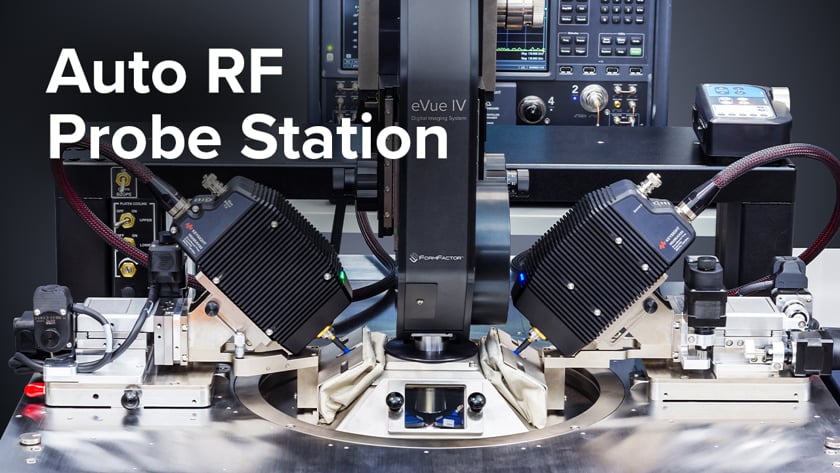 Autonomous RF Measurement Assistant
FormFactor's Autonomous RF Measurement Assistant is the only solution in the market that enables true automatic, hands-free calibration and measurement of RF devices at multiple temperatures.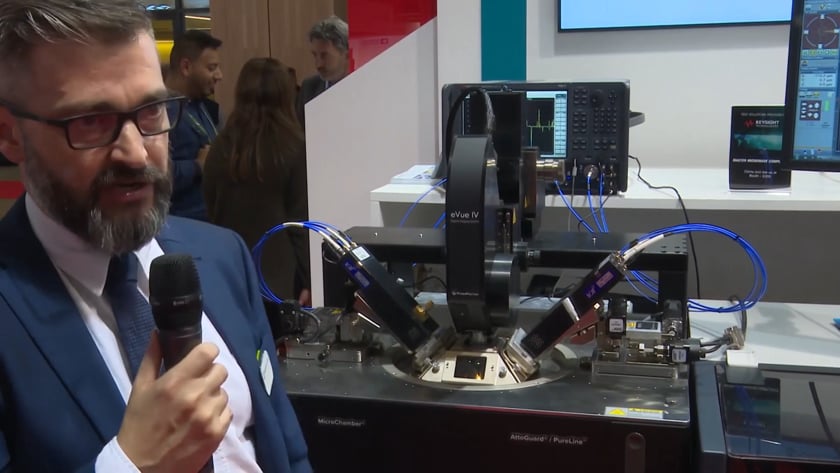 Autonomous RF Calibration and Wafer Probing Over Temperature at High Frequency
Anthony Lord, Director of the RF Market Segment at FormFactor Inc., demonstrates autonomous calibration monitoring and re-calibration over multiple temperatures at frequencies up to 330GHz.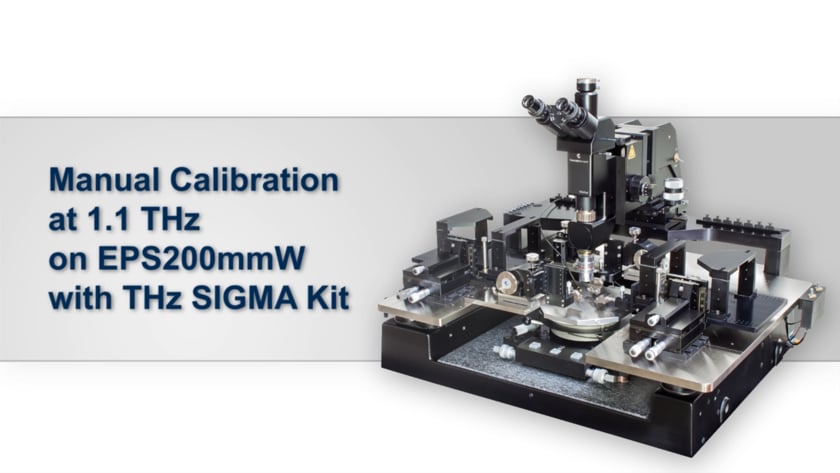 1.1 THz Calibration on an EPS200MMW Manual Wafer Probe Station
This video gives an overview of a typical calibration run at 1.1 THz on a Cascade EPS200MMW manual probe station with THz SIGMA Kit. WinCal XE calibration software runs directly on a 67GHz PNA from Keysight Technologies. The frequency extenders are 1.1 THz models from Virginia Diodes and probes are Cascade T-Wave Probes.
Stay Connected
Receive product updates and event notifications
Subscribe to Our Newsletter