Introducing the InfinityXT probe series. InfinityXT enhances and extends FormFactor's industry-leading Infinity probe family, which has set the benchmark for accuracy and repeatability in the device characterization and modeling community for more than a decade. The new InfinityXT series advances the industry standard with higher temperature range, better tip visibility and durability, and support for narrower pitches as the market evolves.
Recently, the industry has experienced explosive growth in the RF and microwave devices, driven by the automotive, mobile communications/5G and IoT device markets. The development of the new InfinityXT probe has been guided by the requirements of these high-growth markets. The requirements include ultra-wide bandwidth and wide temperature ranges for device modeling and characterization. Device measurements for modeling is one of the most demanding on-wafer measurement applications, requiring extremely high measurement accuracy and repeatability, since extracted parameters are highly sensitive to very slight differences.
Next Generation Wafer Probing
Continues the Infinity family's Industry leading electrical
performance
High temperature capability (175° C +) for automotive
device characterization and other applications
Better tip visibility for enhanced placement accuracy
and repeatability
Improved tip life/durability with solid rhodium contacts
New tip architecture enables support for narrower
pitches (e.g. 25um)
Advanced mechanical design combined with small
contacts enables probing on smaller pads/pitches and
improves durability and robustness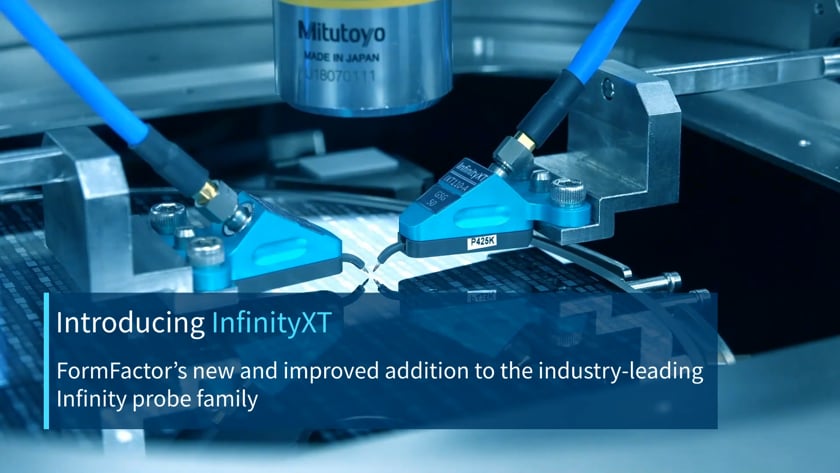 FormFactor Introduces InfinityXT
For more than a decade, the FormFactor Infinity probe family has set the industry standard for RF, Microwave and millimeter wave performance. Now we have made it even better.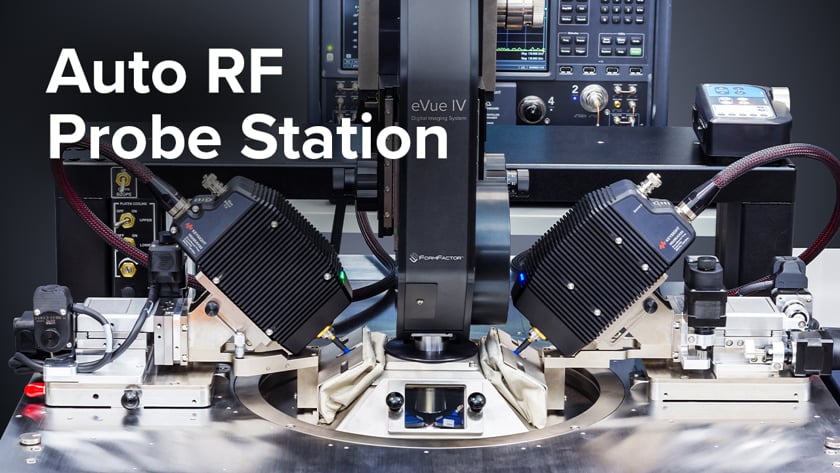 Autonomous RF Measurement Assistant
FormFactor's Autonomous RF Measurement Assistant is the only solution in the market that enables true automatic, hands-free calibration and measurement of RF devices at multiple temperatures.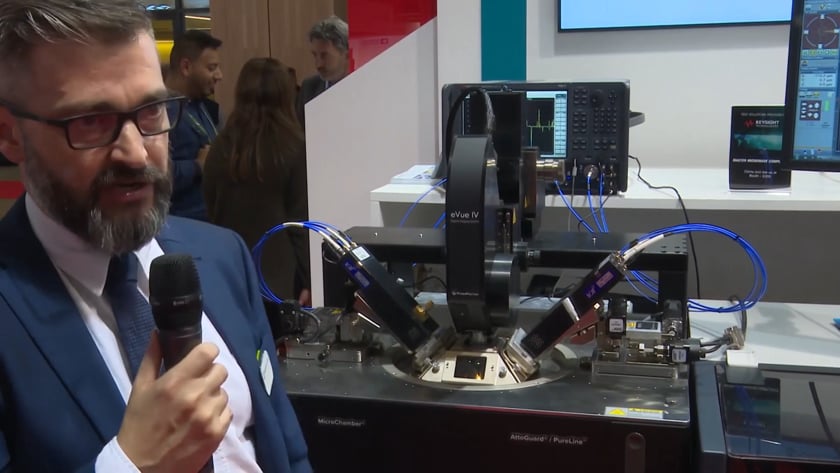 Autonomous RF Calibration and Wafer Probing Over Temperature at High Frequency
Anthony Lord, Director of the RF Market Segment at FormFactor Inc., demonstrates autonomous calibration monitoring and re-calibration over multiple temperatures at frequencies up to 330GHz.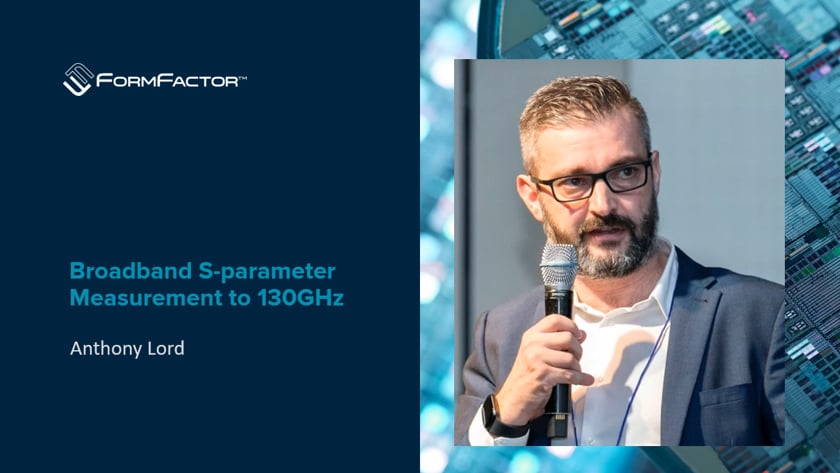 Broadband S-parameter Measurement to 130 GHz | Anthony Lord
FormFactor RF Market Director Anthony Lord reviews the challenges of making very high frequency measurements over a broad band, especially at millimeter waves. He discusses the need for device modelling and circuit characterization with high accuracy and repeatability, as well as the challenges of making these measurements over temperature (-40 to as high as +175 degrees C).
Stay Connected
Receive product updates and event notifications
Subscribe to Our Newsletter