Cascade
Resistive Matching and Termination
Custom configured for your application
Connect to an Expert
Looking for customer support? Ready to learn more about our products and services?
Contact Sales Today
Subscribe to Our Newsletter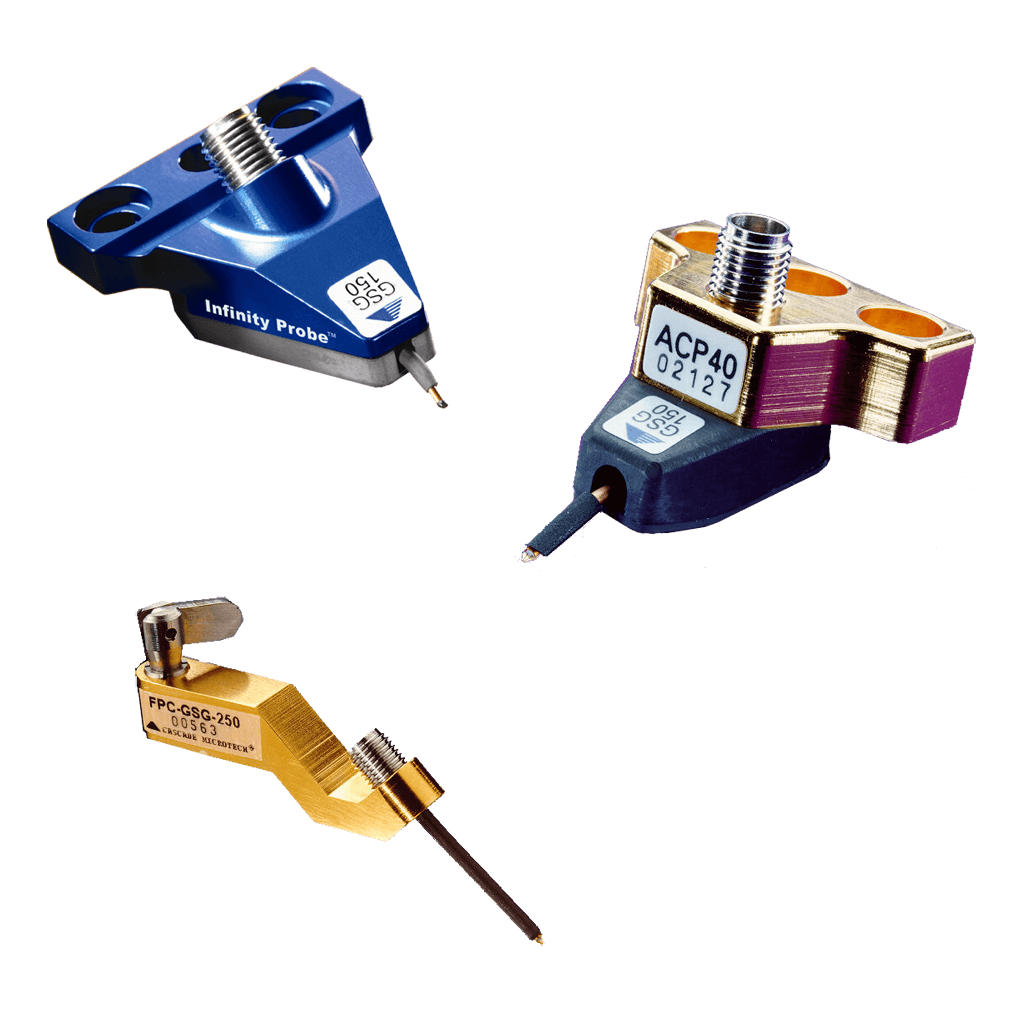 Resistive Impedance Matching Probes and Termination probes are available for the following probe families: Infinity; ACP; FPC, in multiple configurations. We use high performance / high quality RF resistors for these Matching or Termination probes and the resistors are placed as close as possible to the tip/DUT, to minimize the path length between the DUT and the resistor. The available Resistance values are limited and are listed in the request form. These types of Impedance Matching and Termination probes are used in various application such as with laser diodes, Transmission Line Pulse, ensure better termination of 50 ohm test equipment when mated to high impedance devices, etc.
Advantages
Can help to stabilize oscillations in high-gain devices
Impedance match to low dynamic resistance laser diodes
Custom configured for your application
Choice of Series resistance or Termination (signal line to ground)
Use of High Performance RF Resistors
Choice of Resistor values available
Choice of body styles, Infinity, ACP or FPC
Subscribe to Our Newsletter