PH Series
For integrated, wafer testing with probe head sizes ranging from 50 mm to 100 mm
Looking for customer support? Ready to learn more about our products and services?
Contact Sales Today
Stay Connected
Receive product updates and event notifications
Subscribe to Our Newsletter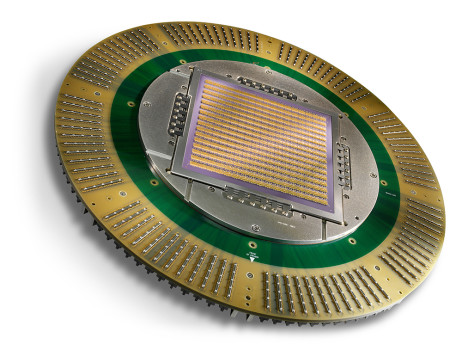 The latest DRAM chips deliver extremely fast and smooth graphic and cache memory response in game consoles and personal computers, as well as server applications.
They afford soaring memory capacity in smaller and smaller cellular phones, IOT and other consumer electronics, as semiconductors get stacked into compact packages of multi-tasking die. Testing these new, high-performance, high-density DRAM devices is optimized with FormFactor's Matrix and PH-Series wafer probe cards as they improve efficiency and reduce the overall cost of DRAM test.
Every single bit must be tested to ensure top performance, making massively parallel wafer-level testing essential to high-yield, volume production at lower overall cost. FormFactor DRAM test solutions' scalable architecture easily adapts to DRAM chip designs' ultra-high pin count, wafer sizes and architecture, and makes optimal use of power and low-force, precision contact.
3D MEMS MicroSpring contact design with high pin count and small pad size capability
Wide temperature compatibility for more controlled probing and faster setup, higher probe card availability and better test throughput
Scalability to 50 um pad pitch
Improved planarization control for superior planarity
Stay Connected
Receive product updates and event notifications
Subscribe to Our Newsletter