"Work as a Team,
Win as a Team."
Join FormFactor as we push the boundaries of innovation and excellence in the semiconductor industry.
We live in a mobile driven world where technology is constantly improving. Semiconductor manufacturers need a partner as they pioneer and drive the most advanced integrated circuits (ICs) ever made. FormFactor is the world's leading supplier of probe cards used to test the ICs that power the majority of smart phones and tablets on the planet, as well as electronic systems used in computing, consumer, automotive and other applications. We are a big company with a small time feel. Working at FormFactor gives you the opportunity to work with cutting edge technology, have a direct influence on next generation products hitting the market and drive the overall growth and development of the semiconductor industry. 
We are a fast-paced, growing company where each employee contributes to our culture of integrity, innovation, and teamwork. We are looking for enthusiastic, talented individuals who can thrive in a changing and challenging environment.  
We offer competitive benefits and pay to meet employee needs and reward high performance. Work/life balance and employee development are important to FormFactor and to each of its employees. With each employee benefit, program and policy, we're making FormFactor a great place to work. Many of our employees worldwide enjoy the following benefits:
In every country where possible, employees are eligible to participate in FormFactor's stock purchase plan. The company also has an all-employee bonus program that rewards the achievement of performance goals.
Compensation at FormFactor includes medical and dental benefits, retirement savings programs, and services such as employee assistance counseling, employee discounts and length-of-service awards. Our salary program offers a competitive base and bonus packages comparable to other global technology companies.
Training and development is offered through a wide range of programs, workshops and classes.
Of course, we also know that time off is important to achieving work/life balance. FormFactor offers its employees time off from work that increases with length of employment, and gives them a chance to pursue their passions.
A Day in the Life: Every Formfactor employee plays a unique role in our success. Learn more about what it is like to work at FormFactor by meeting these outstanding team members.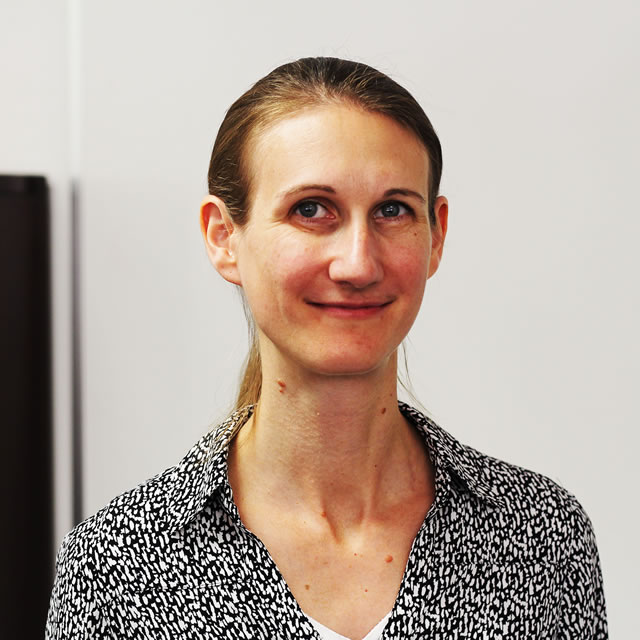 "The things I like most about FormFactor are: one, how fast paced it is, and two, how you can see your contributions immediately because of how quickly we develop products here. In any part of the company, everything you do is different every day. It's always exciting and there are plenty of problems to solve. You can see your work having an impact on the company."
– Sarah LaStella
Director, Operations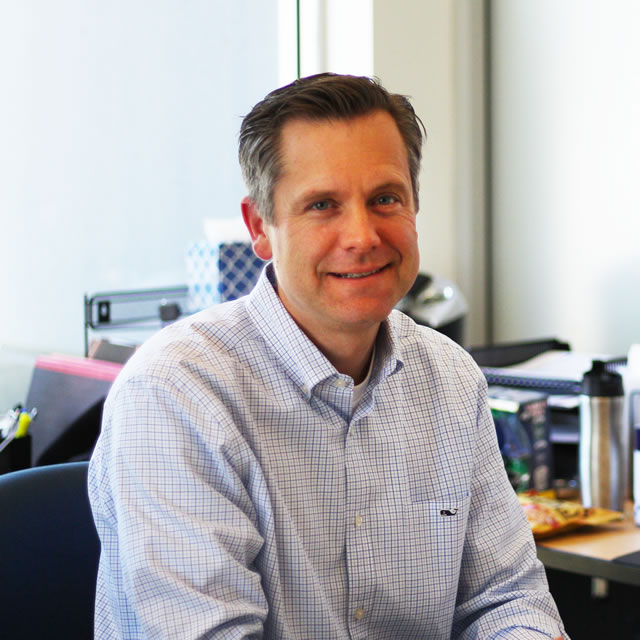 "No two days are alike. A day could consist of a meeting with a customer on an important new project or a meeting with an operations team to plan the next expansion or a meeting with an engineering group to launch a new product. Every day brings a new delivery to a customer, usually the result of some quality design work, engineering, and operational execution. It's exciting to see the work of so many people come together in a delivery that a customer needs and is depending on for their own business."
– Matt Losey
SVP, GM, FF Business Unit
"Everyone is quite friendly and very helpful with new recruits. As one of the newer members of my design team, they were very supportive when I joined FormFactor. If there's something I don't understand, I can ask anyone available. It's nice to have a team that looks out for each other and provides the necessary support to succeed."
– Hardik Sharma
Sr Electrical Design Engineer
FormFactor offers positions around the world with our Corporate Headquarters located in beautiful Livermore, California. What is Livermore like? Check out this video.
FormFactor is a VEVRAA Federal subcontractor and an equal opportunity/affirmative action employer. All qualified applicants will receive consideration for employment without regard to race, color, religion, disability, national origin, gender, gender identity and expression, age, sexual orientation, veteran status, or any other characteristic protected by federal, state, or local laws. We invite applicants to self-identify in some of these categories as part of the application process. The following link provides more information regarding the Federal laws prohibiting discrimination in employment: EEO is the Law – Notice of Applicant Rights Under the Law.
FormFactor's Affirmative Action Program is available upon request at 9100 SW Gemini Drive, Beaverton, OR 97008 or at our corporate headquarters of 7005 Southfront Road, Livermore, CA during regular business hours or by calling 503.601.1000. 
If you are an individual with a disability who is unable or limited in your ability to complete the application process, including the use or access of our applicant website, as a result of a physical or mental impairment, you may request reasonable accommodations by clicking here to email us your request or by calling Human Resources at 503.601.1000. Determinations of requests for accommodations due to disability are made on a case-by-case basis.