Cascade
WPH Probe
Multi-contact DC probe with full-radius needles
Connect to an Expert
Looking for customer support? Ready to learn more about our products and services?
Contact Sales Today
Subscribe to Our Newsletter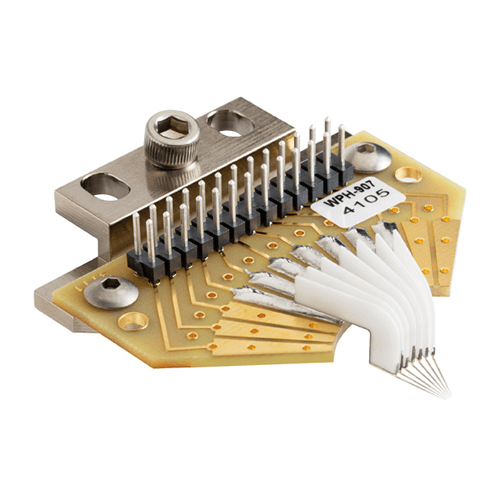 The WPH probes feature up to 12 ceramic-bladed, nickel-plated, tungsten needles with a 2 x 12 square pin cable interface. The circuit board has been laid out such that both series and shunt components can be added to the signal path of each needle.
Full-radius, nickel-plated tungsten needles
Power bypass inductance: 16 nH
Supports collinear and non-standard needle configurations
Support up to a maximum of 12 ceramic blades DC needles / contacts
Ideal for probing the entire circuit for functional test
DC probes can provide power or slow logic to circuit under test
Subscribe to Our Newsletter