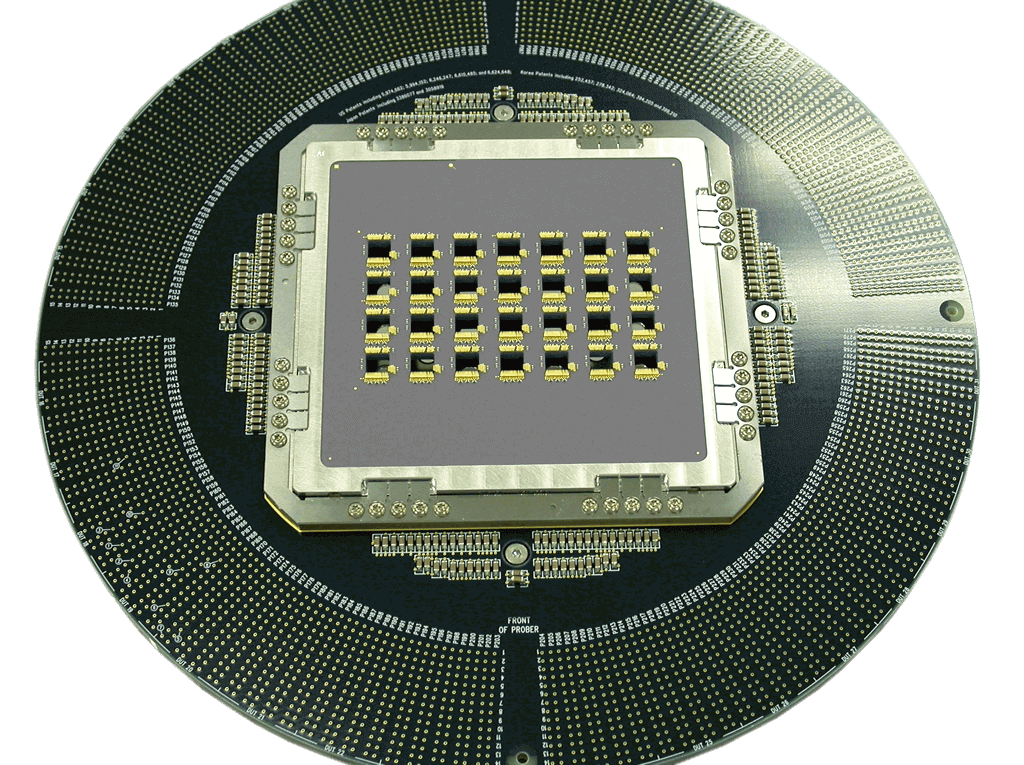 Hikari is a CMOS image sensor (CIS) probe card for testing optical components in smartphones, notebook PCs, automobiles, and many other applications. The Hikari product delivers excellent light uniformity, low power noise within the DUT and across the array, and minimal pad damage. These capabilities allow chip manufacturers to reduce test time and maximize yields.
Modern devices with high pixel count and small pixel sizes are more prone to particle defects, which can cause false failures during test. Leveraging FormFactor's 3D MEMS MicroSpring® technology, Hikari ensures consistent and small scrub marks for minimal pad damage and particle debris. Hikari is capable of testing at a wide temperature range that meets automotive image sensor requirements.
Hikari offers a customized lens module with options for split pixels and diffusers. Hikari's optimized array configuration enables customers to achieve the fewest touchdowns at the lowest parallelism. At x64 arrays, Hikari can provide high frequency lines (LVDS) at up to 3.5 Gbps.
With fewer touchdowns, re-sorts, and frames required for image capture, Hikari delivers a high-throughput test solution for CMOS image sensors.
Optimized array configuration with parallelism for fewer touchdowns – industry's first x32 and x64 arrays in production
Small scrub mark over wide temperature range for reduced particles
Up to 3.5 Gbps, at high parallelism
Customized lens module; split pixel option; diffuser option
Passive components very close to device
Stay Connected
Receive product updates and event notifications
Subscribe to Our Newsletter