Cascade
DCP 100 Series Probe
Delivers superior guarding and shielding
Connect to an Expert
Looking for customer support? Ready to learn more about our products and services?
Contact Sales Today
Subscribe to Our Newsletter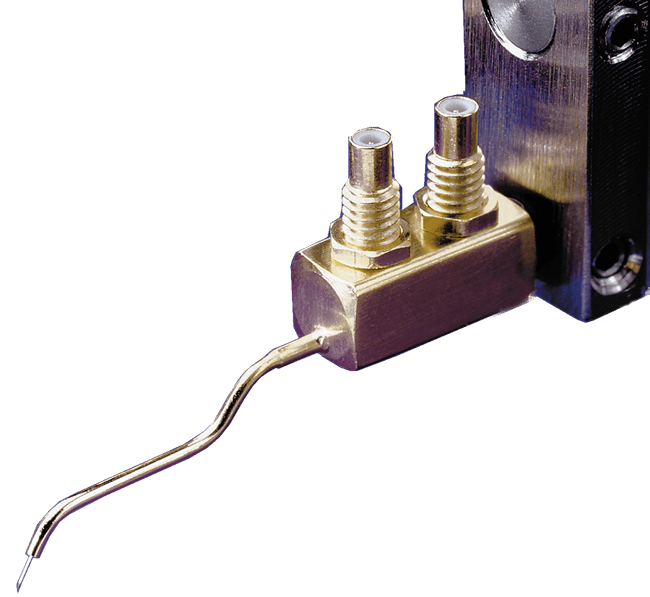 The DCP100 delivers the measurement accuracy needed for advanced on-wafer process, device characterization and reliability testing. With superior guarding and shielding, these probes overcome the performance limitations of non-coaxial needle probes. They are integrally designed as part of a complete measurement solution, these probes are highly reliable, stable and repeatable.
Advantages
Ultra-low, fA and fF measurements from -65 º C to 150 º C
Full electrical guard to the probe tip
Integrally designed as part of Cascade's complete measurement solution
Highly reliable, stable and repeatable
High-quality construction with low-noise electrical performance
Kelvin version for convenient 4-point measurements
Replaceable coaxial probe tips, with choice of tip radii, and full electrical guard to the probe tip
SSMC 50 connectors
Ultra-low, fA and fF measurements from -65 º C to 150 º C
Subscribe to Our Newsletter