Cascade
Multiline TRL Cal Substrates
Multiline TRL substrates for T-Wave probes
Connect to an Expert
Looking for customer support? Ready to learn more about our products and services?
Contact Sales Today
Subscribe to Our Newsletter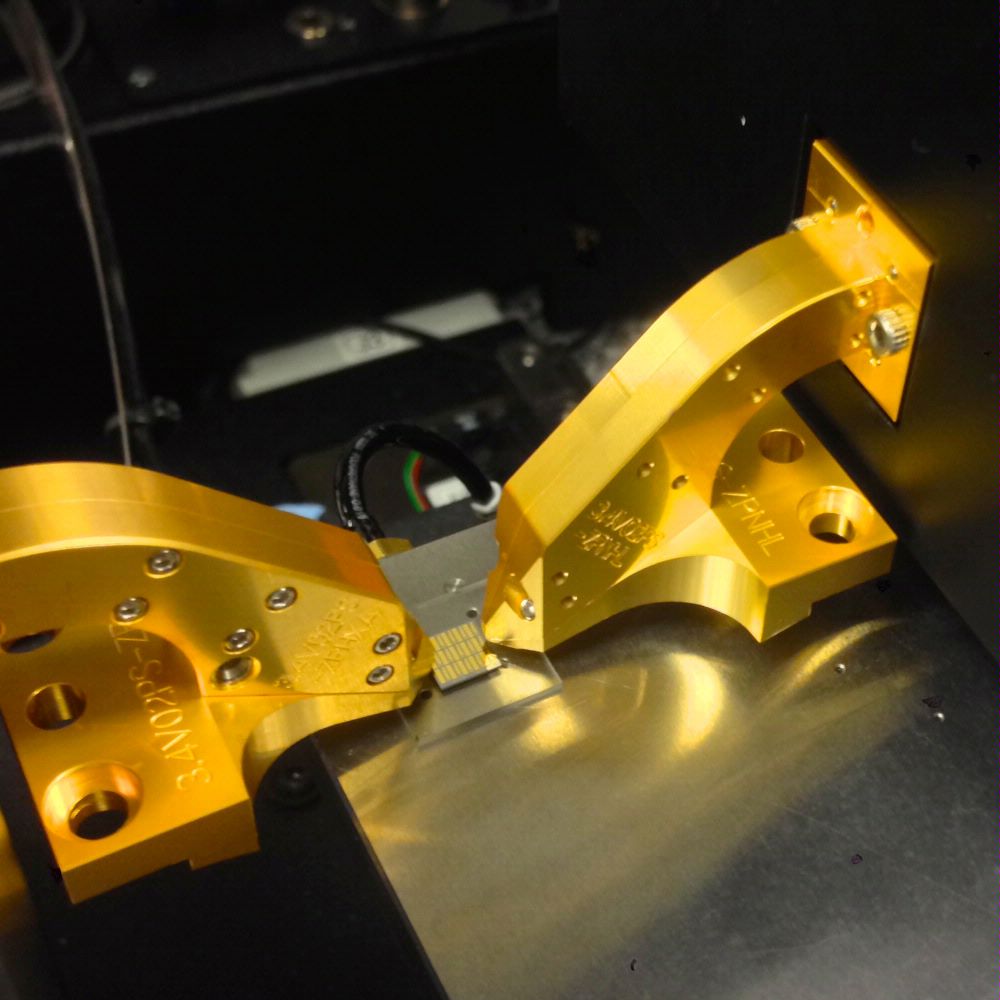 Millimeter- and submillimeter-wave calibration substrates, optimized for T-Wave™ probes. The multiline TRL calibration substrates offer CPW standards including reflect (short), thru and two lines and are recommended to use with WinCal XE™ calibration software. Some off-set short and off-set open structures are included for additional measurements.
Specifications
Substrate material: High-resistivity silicon
Substrate thickness: 275 µm
Dielectric constant: 11.8
Nominal Z0: 50 Ω
Impedance Standard Substrate Maps
Part Number
Description
Pitch (μm)
Multi-line TRL Substrate, WR1.0, WR2.2,
WR3.4, WR4.3, WR5.1
25
Multi-line TRL Substrate, WR2.2, WR3.4, WR4.3, WR5.1
50
Multi-line TRL Substrate, WR3.4, WR4.3, WR5.1
75 and 100
Subscribe to Our Newsletter