Autonomous DC Overview
With FormFactor's Contact Intelligence, the operator can start a test and leave the system measuring during the whole shift, overnight or even over the weekend, without any user intervention. Probes are dynamically corrected for the most accurate pad placement on-the-fly to compensate for any thermal expansion of the probes or device when changing temperature. Contact Intelligence modules enable complete hands-free 24/7 operation using motorized probe positioners for small pad touchdown optimization, automatic testing over multiple different temperatures, and automatic probe layout spacing for testing sub dies. Both, single DUT probe layouts, and multi-DUT layouts can be easily called by Test Executive software for complete automation. The Contact Intelligence system takes care of all the complex autonomous management of thermal transitions, and thermal soak time optimization of probe-to-pad alignment (PTPA). This results in testing more devices in a shorter period of time, with a higher degree of confidence in the DC measurements, leading to more accurate data and faster time to market.
When integrated with noise test equipment (flicker noise, RTN, phase noise) on the new CM300xi-ULN, the system offers the industry's highest test throughput for ultra-low noise probing with low contact resistance on small pads down to 30µm. All capabilities are optimized to ensure ultra-low noise performance is not compromised.
Applications:
Autonomous DC Key Features
Contact Intelligence
Ease of use –  Less experienced operators can perform DC measurements by simply pushing a button. This reduces the need of experienced users full time on each system.
Reduced Soak Time – The system will automatically re-align the probes to the pads if they drift from alignment. This reduces test time and increases throughput.
Unattended Use – Measurements can be left running over night or the weekend, testing all devices on the wafer, and at different temperatures without the need of an operator.
Videos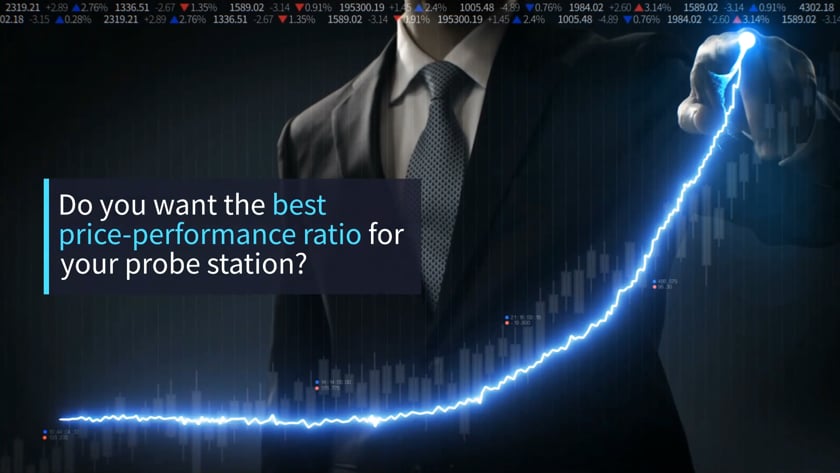 SourceOne – Certified Pre-Owned Equipment
You want the best price-performance ratio for your wafer probe station? With our Certified Used Equipment we have an attractive option for you.