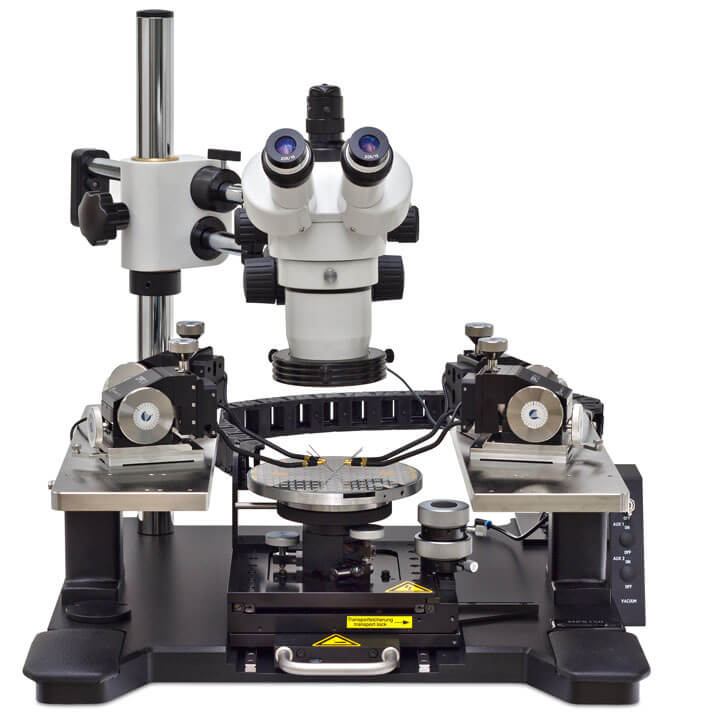 Customize your 150 mm probe station based on flexible modules at an incredible price!
FormFactor introduces a new modular concept for its best-in-class 150 mm probe stations. This will make it even easier to configure your individual probe solution for current and future needs at an incredible price. Simply choose a base station and add as many application-specific starter kits as you need.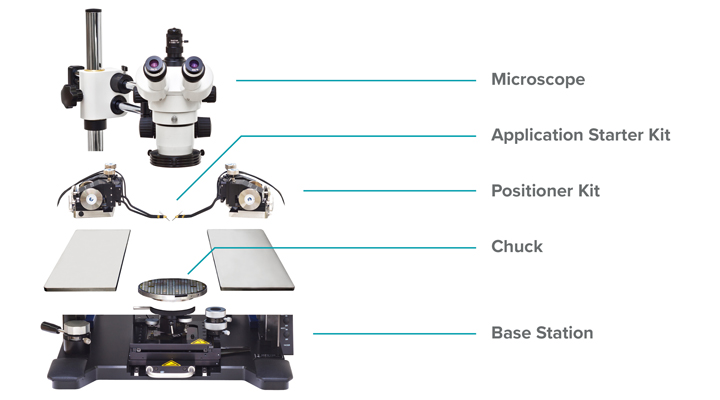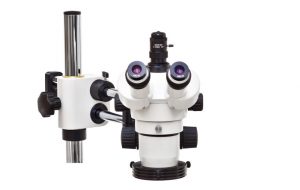 Microscope
Stereo Zoom Microscope
High Resolution Microscope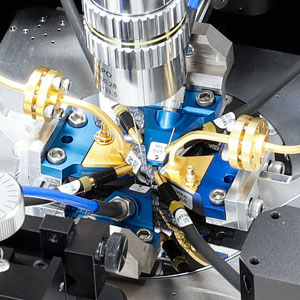 Application Starter Kit (incl. Probes)
IV/CV
RF Basic
mmW Basic
Keysight N5291 (Advanced mmW)
VDI Mini Extenders (Advanced mmW)
 Focus Microwaves Delta Tuners (Advanced Load-pull)
Advanced THz
Failure Analyis
High Power
Positioner Kit
Basic
Advanced mmW / THz / Load-pull
Chuck
Coax
Triax
RF
Thermal
High Power
Base Station
Basic
Advanced mmW / THz / Load-pull
Example: Complete 150 mm Entry-level IV/CV Manual Probe Station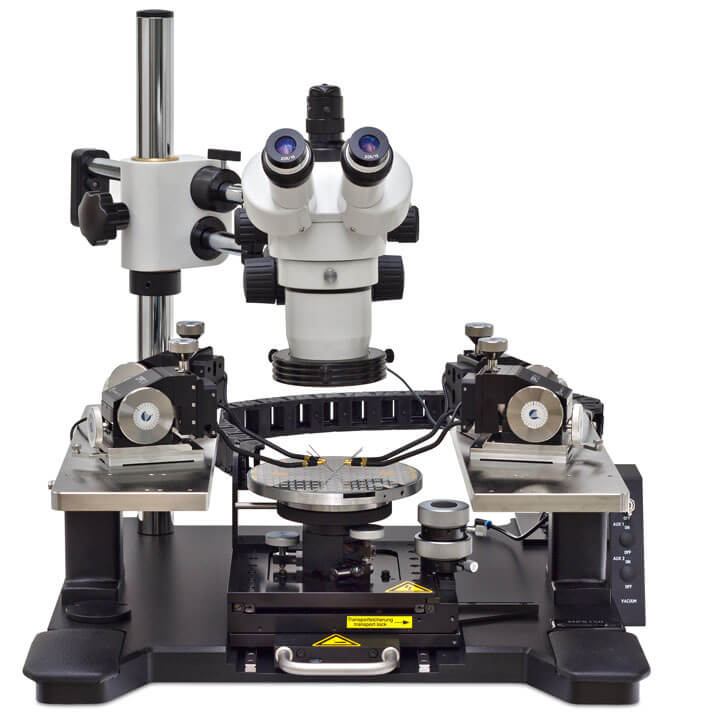 Additional Configuration Examples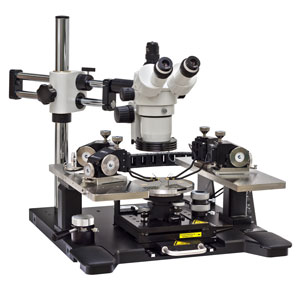 Coax – DC parametric test down to pA levels
Movable platen with 40 mm height adjustment, 200 μm contact / separation stroke and ± 1 μm repeatability
Chuck stage with adjustable friction & stage lock, unique Z chuck adjustment and 90 mm pull-out
Magnetic positioners with 1 μm feature resolution and 3 linear axes with precision ball bearing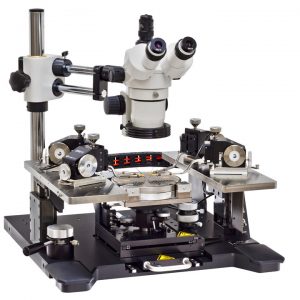 Triax – Low-noise measurements down to fA levels
Stereo microscope: 15x–100x magnification with large field-of-view and camera-ready c-mount
Four triax probe arms and high-quality triax cables
Light/EMI shielding (optional)
Upgrade option for fF-level measurements
TRIAX chuck with ±8 fine theta chuck rotation, three auxiliary areas, chuck surface with ±5 μm planarity for consistent contact force and overtravel
East/West to North/South measurements with single setup
RF test up to 67 GHz
Multiple probe technologies available: Infinity Probe, ACP Probe, |Z| Probe, FCP Probes
Matching cables and substrates included
RF chuck ±3 μm surface planarity
Unique 200 μm platen contact/ separation stroke with ≤± 1 μm accuracy for repeatable contact
mmW - 70 GHz through sub-THz and load-pull
SlimVue microscope with quick lens exchange, 1 μm optical resolution, resolving ‹50 μm pads
Engraved guides on mmW platen for application-specific SIGMA Kits
Supports broadband, load pull, coax RF and banded waveguide configuration
Optical feedback on platen position (gauge)
Vibration Isolation Platform
mmW probing up to THz and load-pull
SlimVue microscope with quick lens exchange, 1 μm opitcal resolution, resolving ‹50 μm pads
Engraved guides on mmW platen for application-specific SIGMA Kits
Supports broadband, load pull, coax RF and banded waveguide configuration
Optical feedback on platen position (gauge)
Rock-solid mechanical design and vibration isolation platform
Submicron stage accuracy
Motorized positioners
<+-1 μm separation repeatability
Micrometer-accuracy and repeatable probe placement and over travel
Failure analysis and design debug
Stable microscope bridge design and XY microscope with up to 4000x magnification*
Laser cutter and camera ready
Contact submicron features
Simultaneous use of probe card and single needles*
Chuck ready for single DUT
Quickest transition from wafer-to-chip-to-package
Vacuum positioners with 1 μm feature resolution
DPP450 positioner with nanometer resolution and accuracy*
* Optional - Additional costs apply. Contact sales representative for information.
On-wafer power device characterization
Multi-purpose SIGMA instrument integration kit
Triax probe with protected guard
Seamless integration of various analyzers
Triax chuck with surface coating for low-leakage measurements up to 3 kV, high-isolation ready
High-current measurements up to 100 A with lowest contact resistance
Optional upgrade for 10 kV (coax) operating voltage
Thin wafer handling capability
Arcing protection and advanced grounding concept
Shield Enclosure with interlock for EMI/light-tight environment
Maximum protection from high-voltage shock for users and devices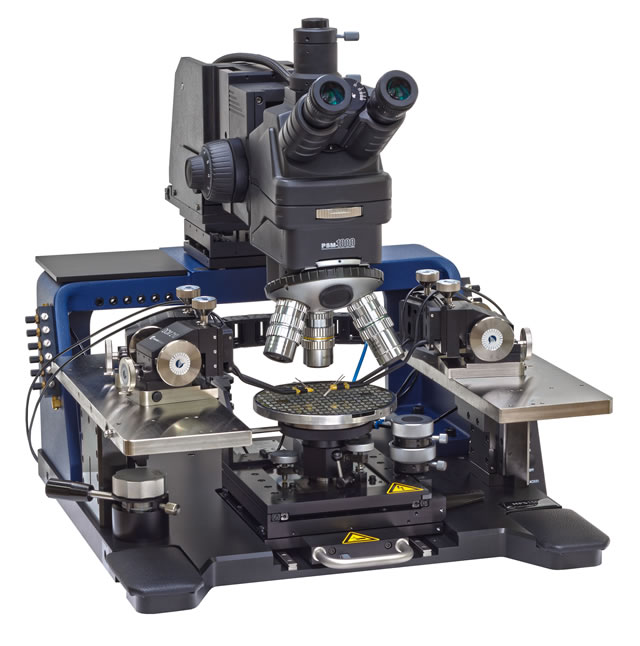 Flexibility
Ideal for a wide range of applications such as RF, mm-Wave and sub-THz characterization, FA, DWC, MEMS, optoelectronic tests and WL
Re-configurable and upgradable as requirements grow
Minimizes setup times with no loss in performance or accuracy
Seamless integration of various measurement instruments
Stability
Solid station frame
Built-in vibration-isolation solution for superior vibration attenuation
Rigid microscope bridge
Compact and rigid mechanical design
Highly accurate measurement results
Incorporates best-known methods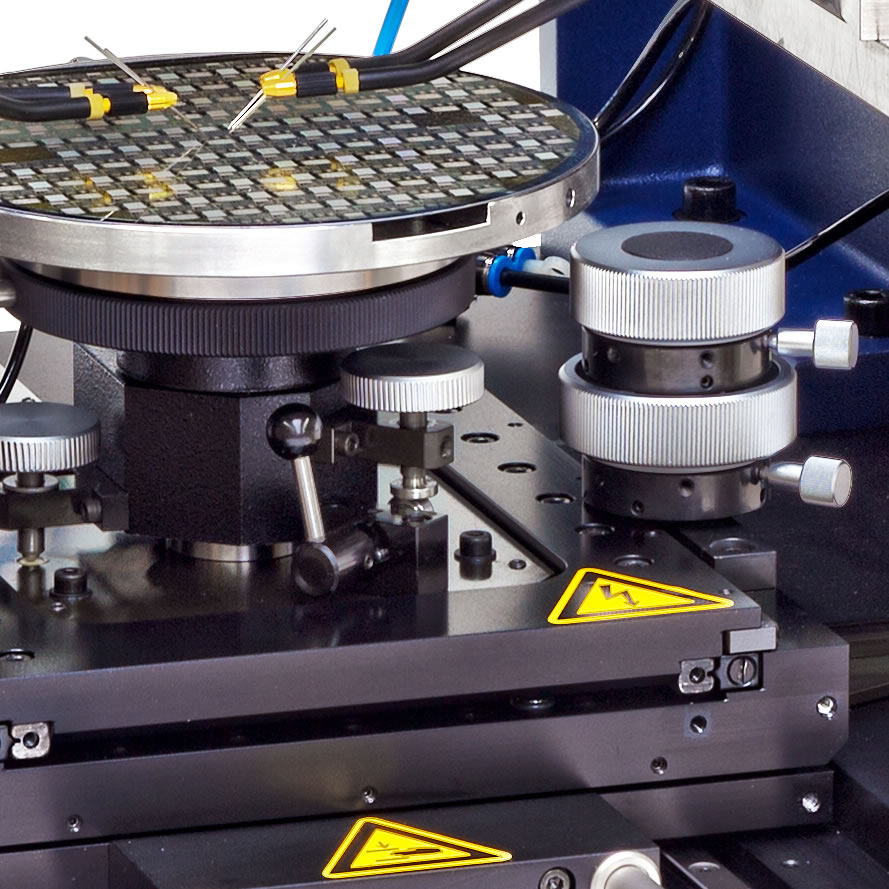 Ease of Use
Ergonomic and straightforward design for comfortable and easy operation
Low-profile design
Simple microscope operation
Quick and ergonomic change of DUT through pull-out stage
Minimize training efforts
Fast time to data
Convenient operation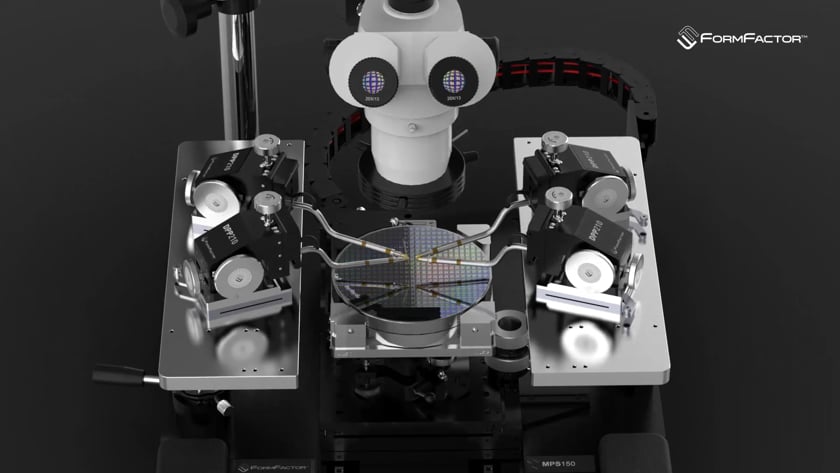 MPS150 Modular Probe Station Starting at $13,880
FormFactor's MPS150 probe station enables fast and precise manual handling of wafers and substrates up to 150 mm. It is the industry's probe platform of choice for IV/CV, RF, mm-Wave, Terahertz, Load-Pull, High Power, Failure Analysis and Silicon Photonics measurements.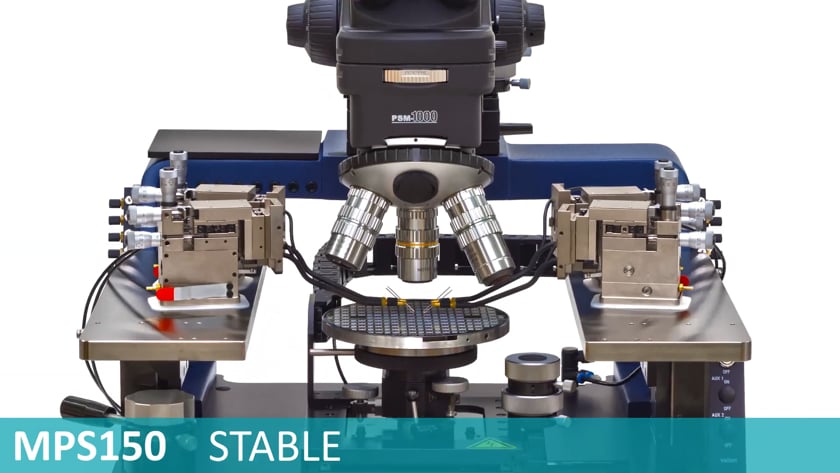 Flexible Cascade MPS150 Modular 150mm Probe Station
The MPS150 is an easy to use, yet highly-precise manual probe platform for wafers and substrates up to 150 mm. Pre-configured application-focused probing solutions are available with everything you need to achieve accurate measurement results in the shortest time, with maximum confidence. The MPS150 is the industry's probe platform of choice.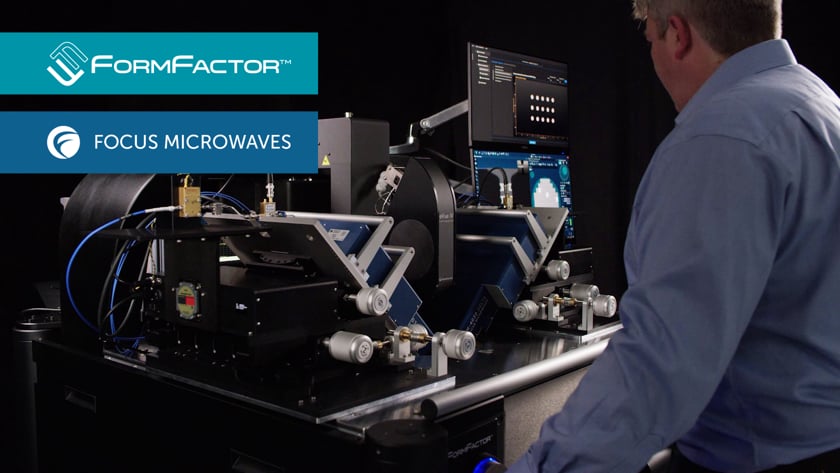 Load-Pull Tuning with FormFactor's CM300xi and Focus Microwave's Low Frequency DELTA Tuners
Focus Microwave's new low frequency DELTA tuners have been seamlessly integrated onto FormFactor's CM300xi automated wafer probe station. The solution provides high VSWR fundamental and harmonic tuning and covers a wide frequency range of 1.8 to 40 GHz.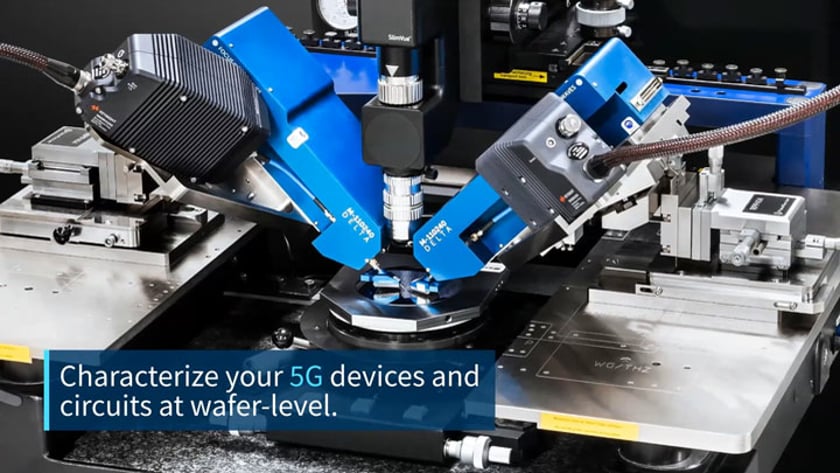 Turnkey Solution for Load-Pull Modeling and Characterization of 5G Devices and Transistor Circuits
FormFactor has partnered up with Focus Microwaves and Keysight to provide the most advanced turn-key solution for high-frequency fundamental and harmonic load pull measurements up to 110 GHz.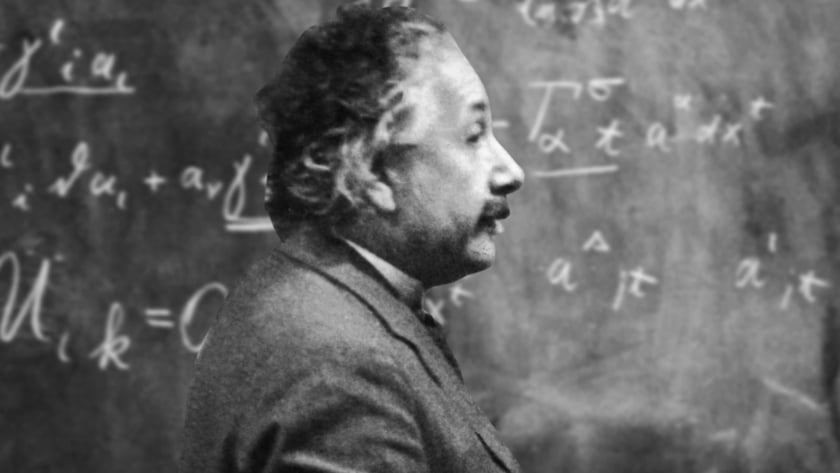 Recognize Pure Genius in Test and Measurement Innovation
We salute the geniuses who have contributed to the advancement of the semiconductor industry. From the early pioneers to the research labs in today's universities, see how their contributions have moved the industry forward.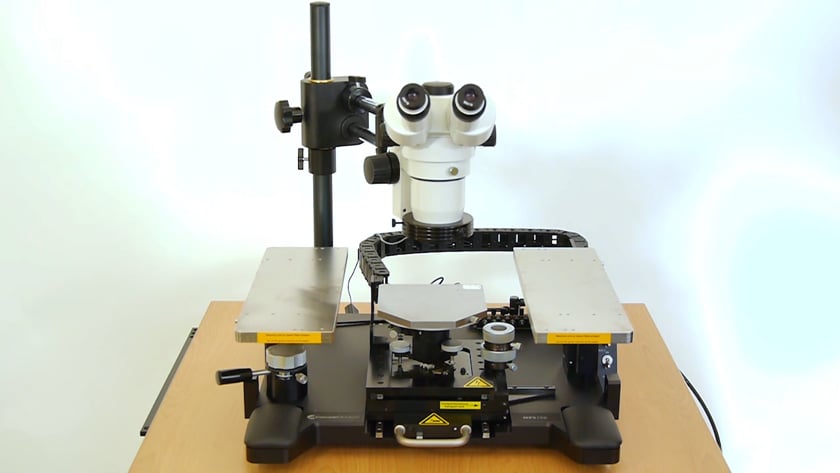 EPS150 Installation Overview
This video shows the quick and easy installation of the EPS150 packages EPS150COAX, EPS150COAXPLUS, EPS150TRIAX and EPS150RF with boom-stand and Motic stereo microscope. The tutorial guides through the different installation steps and demonstrates fine adjustment capabilities.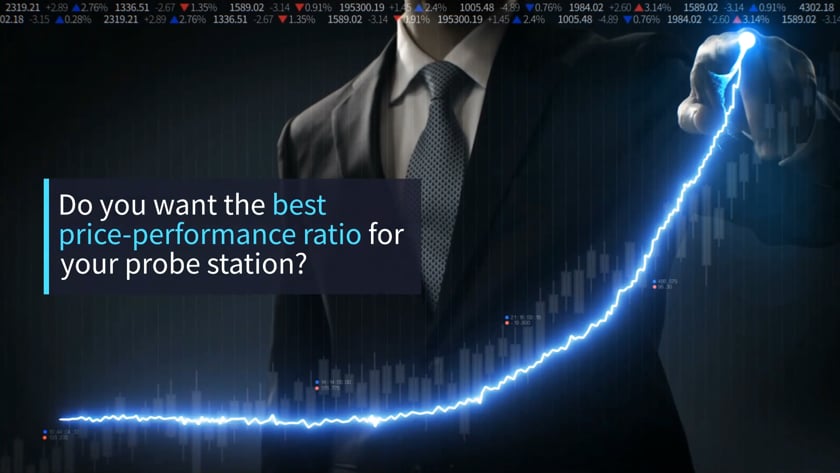 SourceOne – Certified Pre-Owned Equipment
You want the best price-performance ratio for your wafer probe station? With our Certified Used Equipment we have an attractive option for you.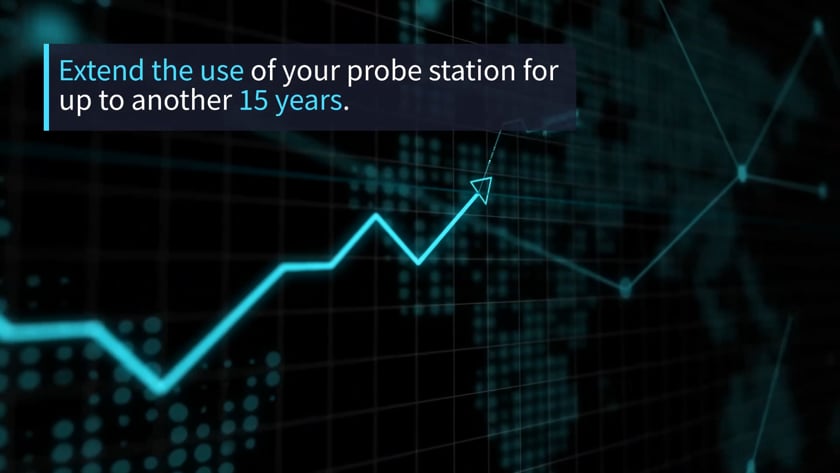 SourceOne – Factory Refurbishment Program
Extend the use of your probe station for up to another 15 years with our Factory Refurbishment Program.
Stay Connected
Receive product updates and event notifications
Subscribe to Our Newsletter