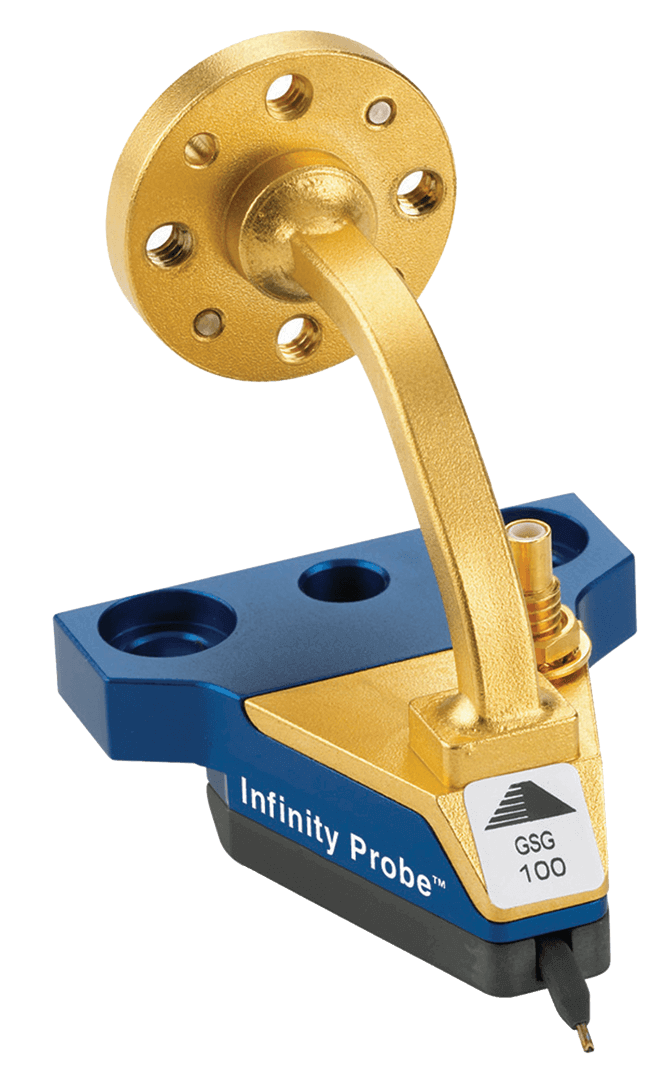 With the advent of Silicon CMOS and SiGe technologies, devices are getting smaller and faster. Test engineers need to validate the performance of their devices up to 500 GHz and beyond in some cases. This component/on-wafer probing solution is designed to meet the challenges of high-frequency probing for advanced on-wafer modeling and characterization while providing low, stable contact resistance on 50 micron pads. At 500 GHz the toughest problem is electrical fields around the probe. The Waveguide Infinity Probe's new membrane GSG contact tip design reduces stray EM fields near probe tip. Control of EM fields near the tip allows repeatable measurements up to 500 GHz and improved crosstalk performance between the tips.
Probe loss is 3 dB typical between 140 and 200 GHz, S11/S22 15 dB typical
Reduced unwanted couplings and transmission modes
Able to shrink pad geometries to 25 x 35 µm (best case)
Typical contact resistance < 0.05 Ω on Al, < 0.02 Ω on Au
WR15, WR12, WR10, WR8, WR6, WR4, WR3, and WR2 bands available.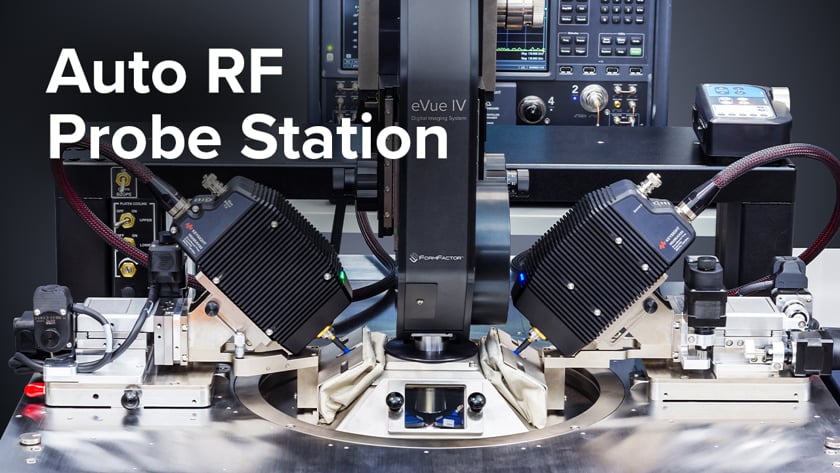 Autonomous RF Measurement Assistant
FormFactor's Autonomous RF Measurement Assistant is the only solution in the market that enables true automatic, hands-free calibration and measurement of RF devices at multiple temperatures.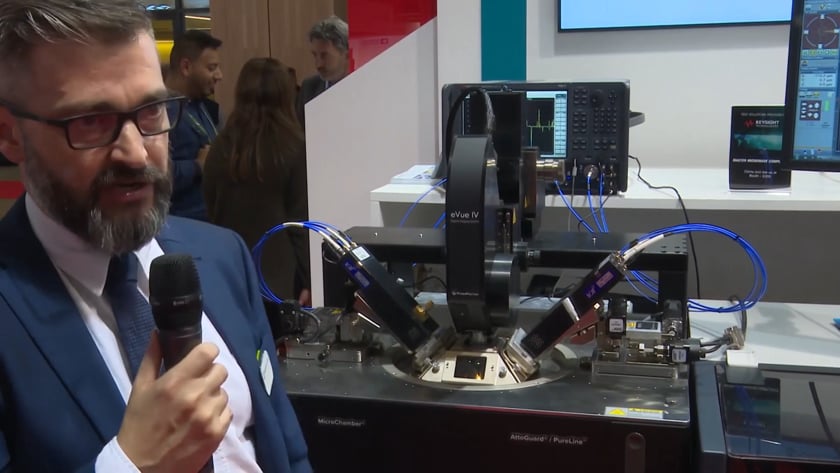 Autonomous RF Calibration and Wafer Probing Over Temperature at High Frequency
Anthony Lord, Director of the RF Market Segment at FormFactor Inc., demonstrates autonomous calibration monitoring and re-calibration over multiple temperatures at frequencies up to 330GHz.
Stay Connected
Receive product updates and event notifications
Subscribe to Our Newsletter