Highly Stable, Ergonomic and Flexible Manual Probe Station
The PM8 is designed to provide a highly stable, ergonomic and flexible probing platform for precise analytical probing applications up to 200 mm, such as device and wafer characterizations, failure analysis (FA), RF/mmW and sub-THz probing, opto-engineering and MEMS.
Superior Mechanics
Highly stable granite base
Independent, coarse movement of X and Y axes, combined with easy fine adjustments down to submicron ranges
1 µm repeatable separation stroke
Excellent measurement accuracy and repeatability
Fast navigation and high-precision probe positioning
High Flexibility
Re-configurable for DC, RF, mmW, FA, WLR and more
Multiple accessories: Thermal chucks, motorized microscopes and positioners, dark box, and more
40 mm platen height adjustability
Upgrade path to meet your future needs
Fast transition between wafer and package test
Ease of use
Low-profile, straightforward design
Easy and ergonomic operation
Double-side option
Front or backside instrumentation, e.g.: Integrating Sphere, Fiber setup, Pressure Module
Front or backside probing capability
Access to top side and bottom side of device under test (DUT)
Highly accurate light measurement
Failure Analysis
IV/CV
MEMS
RF/mmW/THz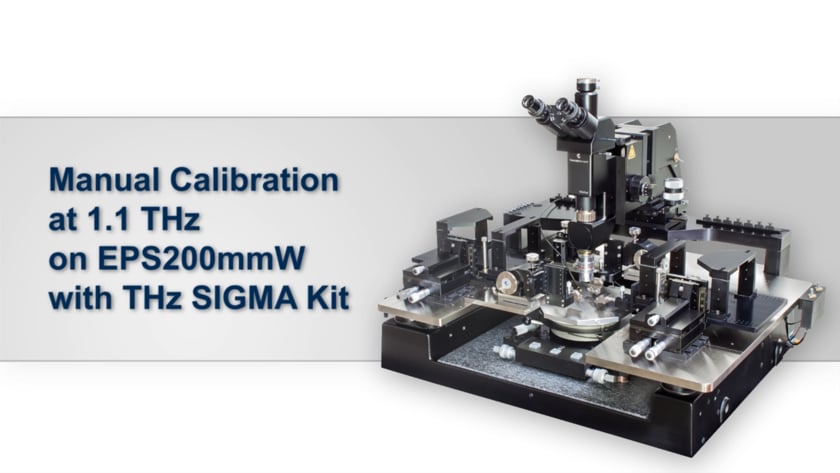 1.1 THz Calibration on an EPS200MMW Manual Wafer Probe Station
This video gives an overview of a typical calibration run at 1.1 THz on a Cascade EPS200MMW manual probe station with THz SIGMA Kit. WinCal XE calibration software runs directly on a 67GHz PNA from Keysight Technologies. The frequency extenders are 1.1 THz models from Virginia Diodes and probes are Cascade T-Wave Probes.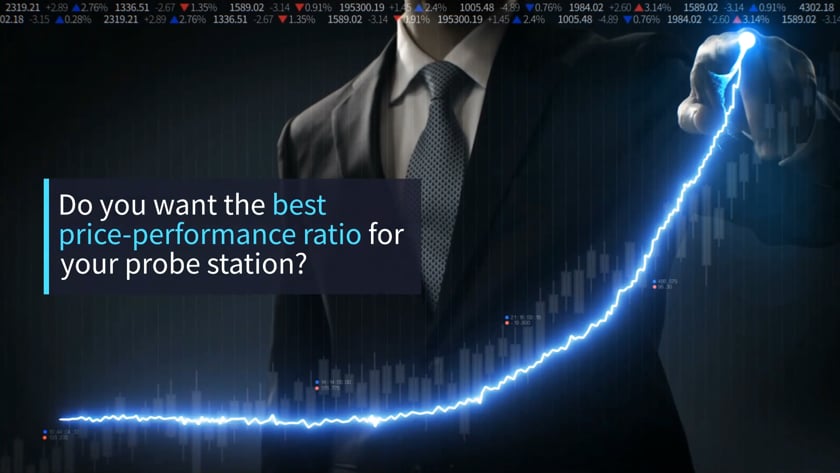 SourceOne – Certified Pre-Owned Equipment
You want the best price-performance ratio for your wafer probe station? With our Certified Used Equipment we have an attractive option for you.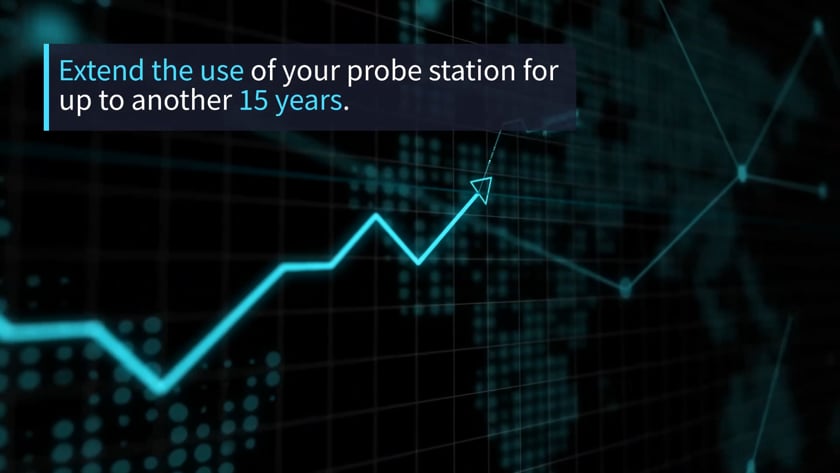 SourceOne – Factory Refurbishment Program
Extend the use of your probe station for up to another 15 years with our Factory Refurbishment Program.
Stay Connected
Receive product updates and event notifications
Subscribe to Our Newsletter