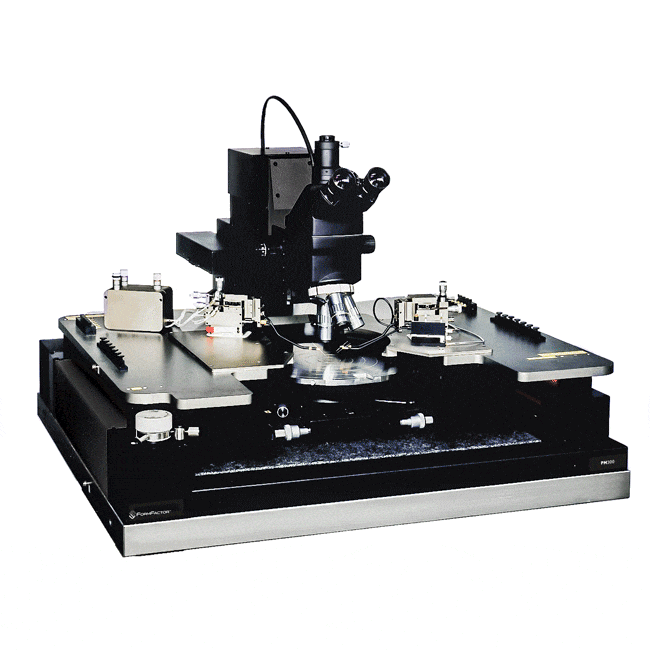 Precise and Stable 300 mm Probing
The PM300 Analytical Probe Station is the industry benchmark in manual semiconductor failure analysis and in-process testing. The superior mechanics of this versatile probe system deliver a stable and precise system setup regardless of your application.
The PM300 is available as open or shielded system PM300PS.
The PM300PS manual analytical probe system creates a measurement environment free from electromagnetic (EMI) and radio-frequency interference (RFI) for device characterization and modeling, process development, wafer-level reliability, failure analysis and 3D IC engineering test.
Superior Mechanics
Highly stable granite base
Independent, coarse movement of X and Y axes, combined with easy fine adjustments
Excellent measurement accuracy and repeatability
Fast navigation and high-precision probe positioning
High Flexibility
Re-configurable for DC, RF, mmW, FA, WLR and more
Thermal range of -60°C to +200°C (PM300PS) and +15°C to +300°C (PM300)
Multiple accessories: Thermal chucks, motorized microscopes and positioners, dark box, and more
40 mm platen height adjustability
Upgrade path to meet your future needs
Fast transition between wafer and packaged device test
Ease of Use
Low-profile, straightforward design
Spacious top chambers for up to 12 positioners
Easy and ergonomic operation
Shielding
Reduces electrical noise by providing a fully electromagnetically shielded, ultra-low-noise, light-tight environment
Enables accurate low-noise measurements of atto amperes, femtofarads and microvolts at temperatures down to -60°C
Ideal conditions for sensitive applications such as 1/f noise measurements
Thermal range of -60°C to +200°C available
Failure Analysis
IV/CV
Reliability
RF/mmW/THz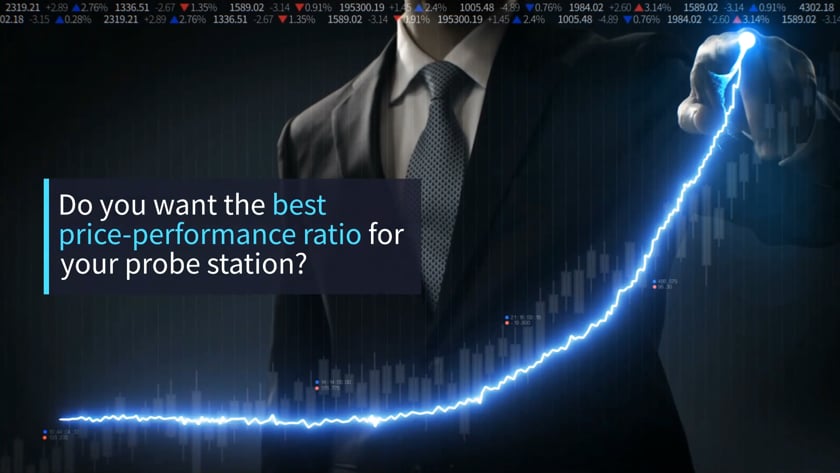 SourceOne – Certified Pre-Owned Equipment
You want the best price-performance ratio for your wafer probe station? With our Certified Used Equipment we have an attractive option for you.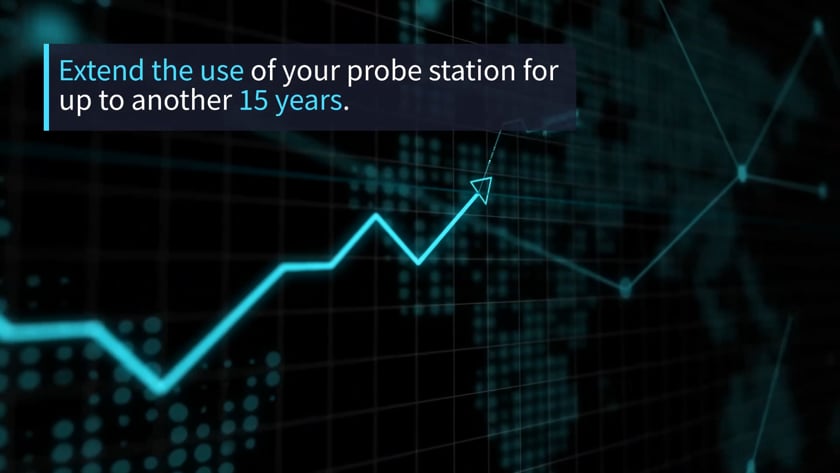 SourceOne – Factory Refurbishment Program
Extend the use of your probe station for up to another 15 years with our Factory Refurbishment Program.
Stay Connected
Receive product updates and event notifications
Subscribe to Our Newsletter