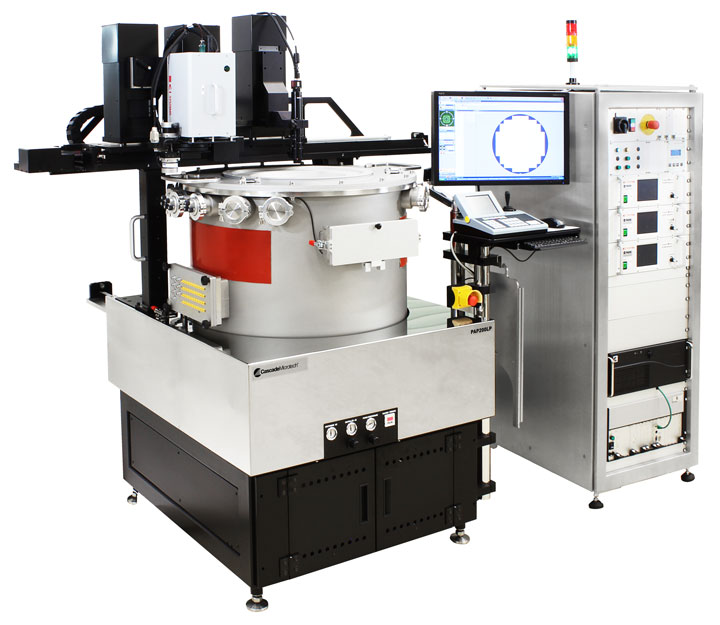 Semi-automated wafer probing in a high vacuum environment
The PAV200 is a highly-precise semi-automated probe station for wafers and substrates up to 200 mm in a vacuum environment down to < 1×10-4 mbar. Designed for industrial environments and major research facilities, it supports a wide range of applications, including DC and RF measurements, MEMS and optoelectronic tests.
The PAV200 supports multiple optical instruments like IR radiation sources (black bodies). Up to eight probe positioners and/or a probe card can be integrated.
Flexibility
Different substrate carriers for wafers up to 200 mm or single dies
Probe cards and/or up to eight positioners
Optional thermal chuck (-60°C to 300°C) and pressure regulation
Accessories available, such as black bodies and optical motion analysis tools
Optional upgrade for 300 mm wafer
Designed for industrial environments
Covers wide range of measurements (I-V, C-V, RF, MEMS, OPTO)
Ideal for small structures
Stability
Probe positioners placed inside vacuum chamber
Short and stable probe arms
Solid station frame with built-in vibration-isolation
Optional microscope bridge
Precise probe positioning
Excellent measurement accuracy and repeatability
Superior vibration attenuation
Stable image quality for demanding MEMS analysis
Ease of use
Joystick controller
Manual probe positioners with rotary feed-throughs
Front loading capability through load door
Comfortable and easy operation
Quick and ergonomic change of DUT
High measurement throughput
Software control of chuck for fast step-and-repeat testing of the entire wafer
Fast step-and-repeat testing of the whole wafer
Velox Probe Station Control Software
User-centered design minimizes training costs and enhances efficiency
Comprehensive alignment functions – from simple wafer alignment and mapping to automated alignment and test of multiple singulated chips, like IR – Focal Plane Arrays
Simplified operation for inexperienced users: Reduced training costs with Workflow Guide and condensed graphical user interface
VeloxPro option: SEMI E95-compliant test executive software that enables simplified and safe automation of the entire wafer test cycle
IV/CV
MEMS
Opto
RF/mmW/THz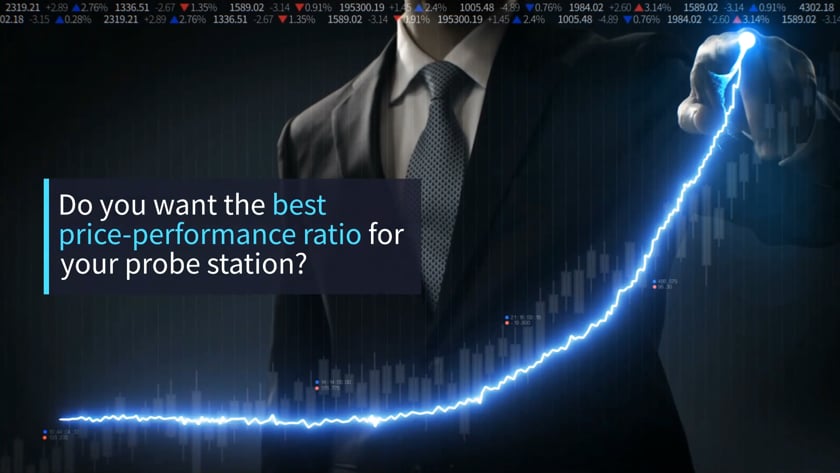 SourceOne – Certified Pre-Owned Equipment
You want the best price-performance ratio for your wafer probe station? With our Certified Used Equipment we have an attractive option for you.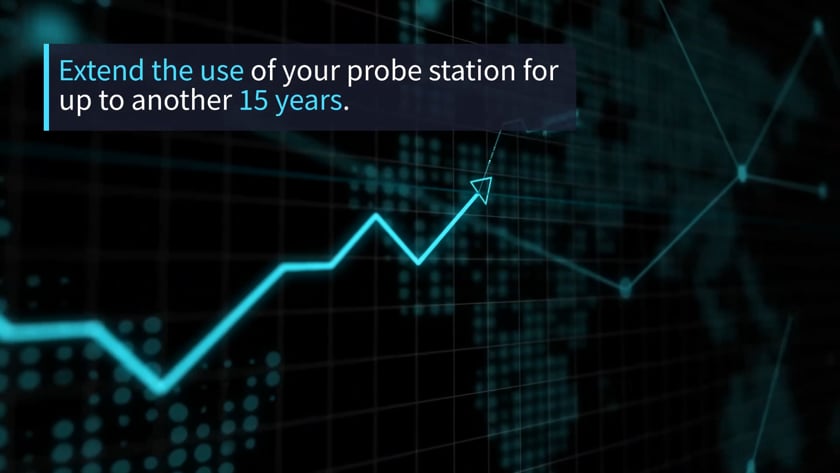 SourceOne – Factory Refurbishment Program
Extend the use of your probe station for up to another 15 years with our Factory Refurbishment Program.
Stay Connected
Receive product updates and event notifications
Subscribe to Our Newsletter