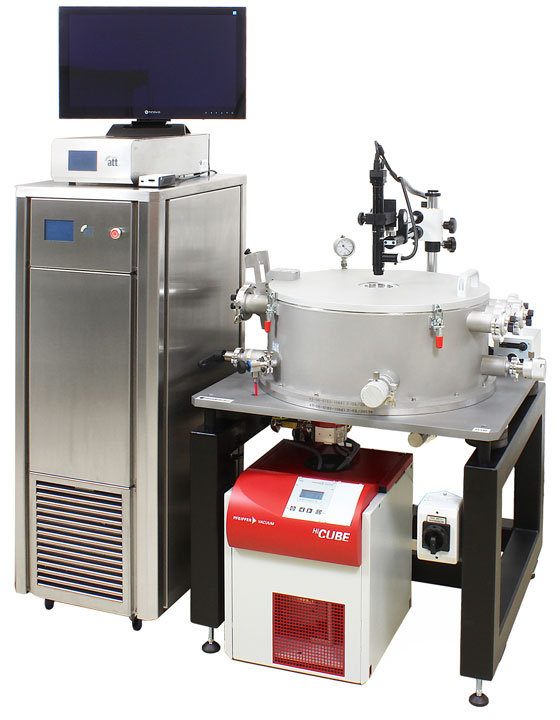 Entry-level, manual wafer probing in a vacuum environment
The PLV50 is a highly-precise, cost-effective probe station for wafers and substrates up to 150 mm in a vacuum environment < 1×10-4 mbar. Specially designed for laboratory requirements, it supports a wide range of applications, including DC and RF measurements, MEMS and optoelectronic tests.
Flexibility
Different substrate carriers for wafers up to 150 mm or single dies
Up to six positioners
Optional thermal chuck (-60°C to 300°C) and pressure regulation
Probing with an open chamber lid possible under atmospheric condition
Specially designed for laboratory environments
Covers wide range of measurements (I-V, C-V, RF, MEMS, OPTO)
Stability
Probe positioners placed inside vacuum chamber
Short and stable probe arms
Solid station frame with built-in vibration-isolation
Precise probe positioning
Excellent measurement accuracy and repeatability
Superior vibration attenuation
Ease of use
Ergonomic and straightforward design
Intuitive, manual operation
Simple microscope operation
Hinged topside lid
Comfortable and easy operation
Quick and ergonomic change of DUT
Topside access to probes and samples
High measurement throughput
Independent control of linear chuck stage and positioners
Contact/separation stroke for probe platen
Fast, manual step-and-repeat testing of the whole wafer
Simultaneous contacting and separation of all probes
IV/CV
MEMS
Opto
RF/mmW/THz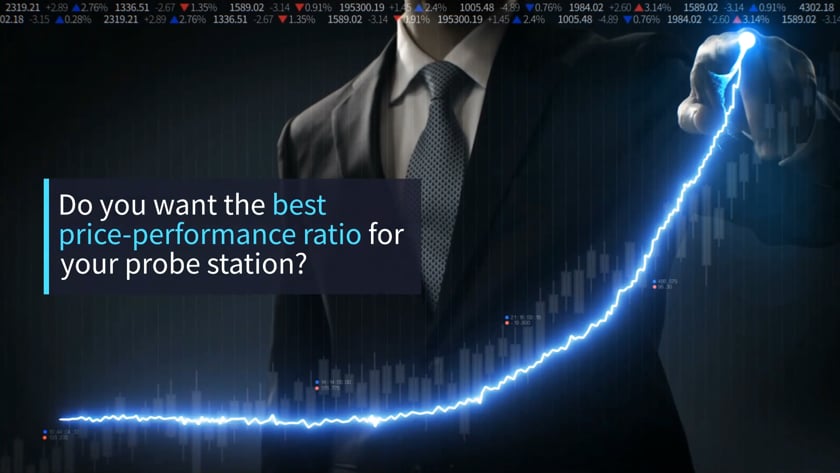 SourceOne – Certified Pre-Owned Equipment
You want the best price-performance ratio for your wafer probe station? With our Certified Used Equipment we have an attractive option for you.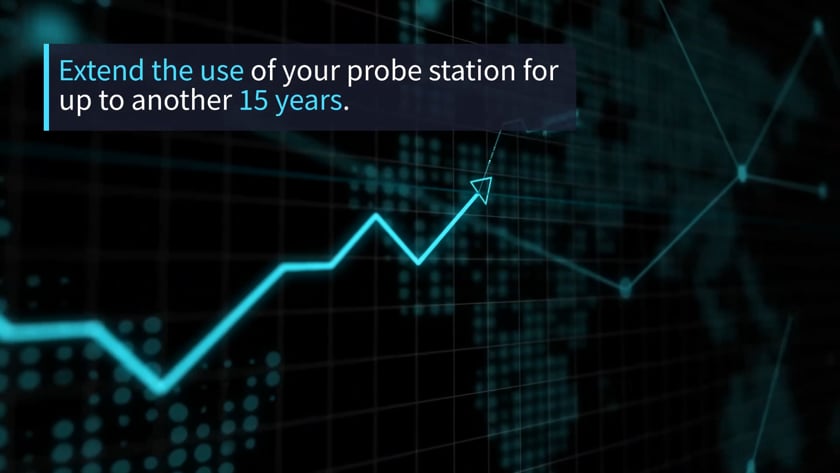 SourceOne – Factory Refurbishment Program
Extend the use of your probe station for up to another 15 years with our Factory Refurbishment Program.
Stay Connected
Receive product updates and event notifications
Subscribe to Our Newsletter