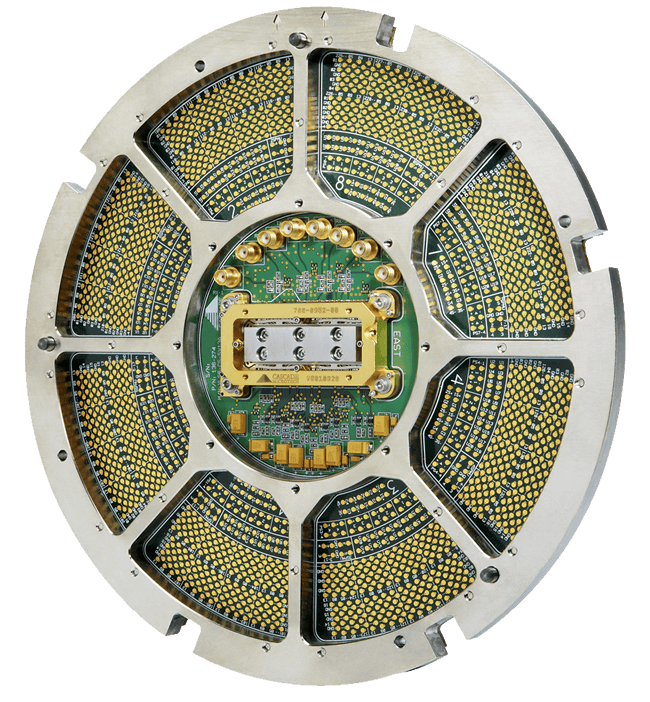 RF P-Series Pyramid Probe cards provide state-of-the-art signal integrity for wireless RF and microwave production test. Microstrip transmission lines maintain impedance control all the way to the bond pad. Patented ground and power planes with bypass capacitors provide resonance-free power supplies directly to the IC. In addition, the RF P-Series delivers minimal pad damage and extremely long life, dramatically reducing the cost of ownership versus other RF production probe card offerings. FormFactor's innovative Pyramid Plus manufacturing process ensures a substantially lower cost of ownership, while delivering superior RF signal integrity in a single solution, compared to other probe technologies.
High-bandwidth RF microstrip transmission lines to probe tips guarantee performance and ensure low signal loss.
Patented ground and power planes, with bypass capacitors, provide resonance-free stable power supplies directly to the DUTs.
Consistent low contact resistance and low-inductance probe tips ensure accurate and repeatable RF measurements.
Stay Connected
Receive product updates and event notifications
Subscribe to Our Newsletter