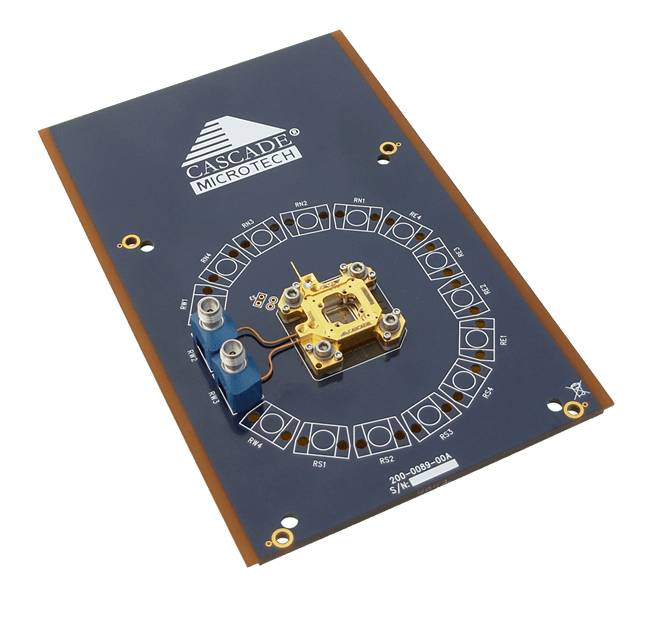 For robust, lower cost and long-life production testing of 57 GHz to 81 GHz RFICs, FormFactor's Pyramid-MW Probe is the world's only mm-wave (mmW) RF production probe card that ensures reliable and repeatable measurement results critical for high-yield testing. The Pyramid-MW Probe card delivers an ultra-durable photo-lithographically defined fine-pitch tip structure that probes smaller pads and provides consistent low-contact resistance and lowers your cost of production test through fast set-ups, minimal maintenance and documented cleaning regimes.
Ship high-yield KGD: Consistent low contact resistance and low-inductance probe tips ensure accurate and repeatable mmW RF measurements.
Stable DUT operation: Power and ground planes at the DUT provide low-inductance power transmission paths. Patented bypass capacitors, physically close to DUT, ensure resonance-free DUT power supplies.
Production robustness: Permanent probe tip placement improves test cell uptime reducing the cost of ownership compared to other probing technologies.
Worldwide support and service.
Stay Connected
Receive product updates and event notifications
Subscribe to Our Newsletter