WinCalXE software is a comprehensive and intuitive on-wafer RF measurement calibration tool to achieve accurate and repeatable S-parameter measurement. The WinCalXE features include exclusive 1-, 2-, 3-, and 4-port calibration algorithms, immediate and live data measurement and viewing, LRRM, LRM+, SOLT-LRRM hybrid and NIST-style multi-line TRL calibrations, as well as an Error Set Management capability for data comparison and augmentation. The latest version, WinCalXE 4.9, covers Infinity, ACP, T-Wave and |Z| Probes, and is compatible with Velox™, Nucleus™ and ProberBench™ probe station control software.
Features:
Supports up to 12 VNA ports than can be mapped to four logical ports for calibration
Extensive guidance, wizards and management features automate calibration setup, measurement, result data conversion and report creation
LRRM-SOLT, multi-line TRL and second-tier calibration methods enable precision and simple multi-port calibrations
Automatic load inductance compensation function ensures the most repeatable calibrations
Easy to use Probe to ISS/CSR matching tool
Additional remoting methods
Interface with Velox™ over LAN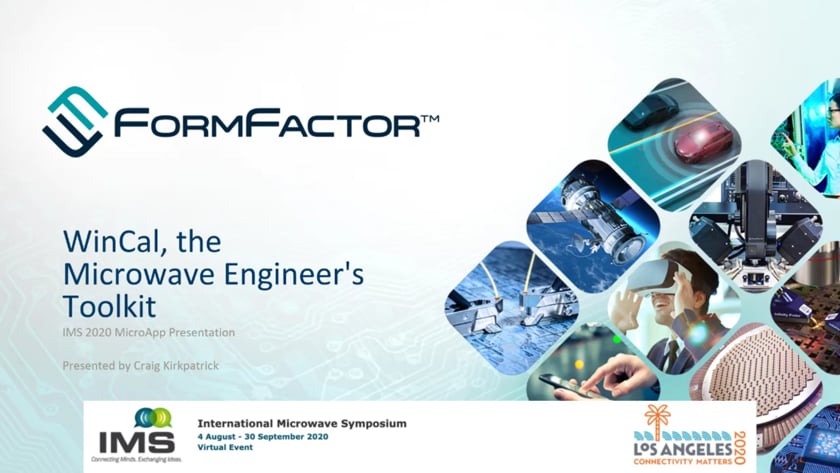 WinCal™ - The Microwave Engineer's Toolkit
FormFactor's WinCal software is a trusted software tool for achieving the best Vector Network Analyzer calibrations possible with integrated circuit wafer probes. This presentation will leave you saying "Wow, I did not know WinCal could do that!" Features such as the math scratchpad, sequencing capability, the graphing tool, and the remote API will be explained by rich examples.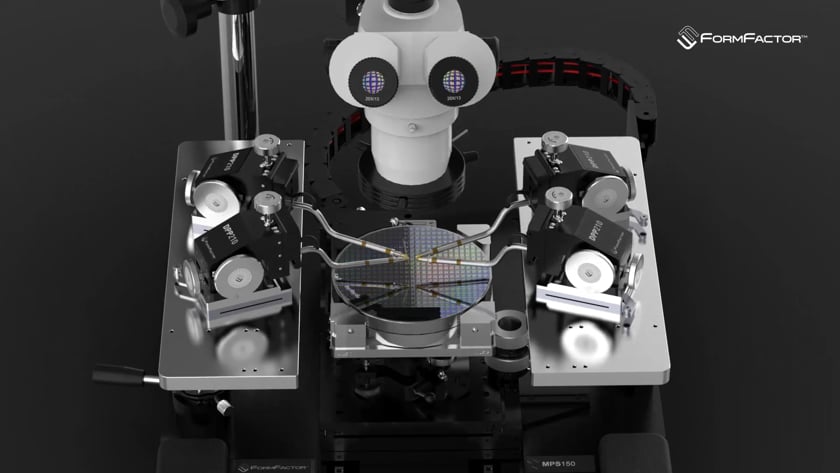 MPS150 Modular Probe Station Starting at $13,880
FormFactor's MPS150 probe station enables fast and precise manual handling of wafers and substrates up to 150 mm. It is the industry's probe platform of choice for IV/CV, RF, mm-Wave, Terahertz, Load-Pull, High Power, Failure Analysis and Silicon Photonics measurements.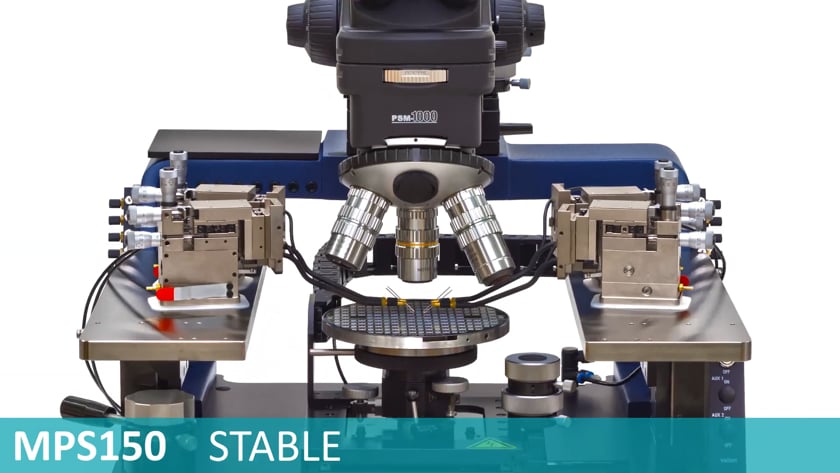 Flexible Cascade MPS150 Modular 150mm Probe Station
The MPS150 is an easy to use, yet highly-precise manual probe platform for wafers and substrates up to 150 mm. Pre-configured application-focused probing solutions are available with everything you need to achieve accurate measurement results in the shortest time, with maximum confidence. The MPS150 is the industry's probe platform of choice.
Stay Connected
Receive product updates and event notifications
Subscribe to Our Newsletter