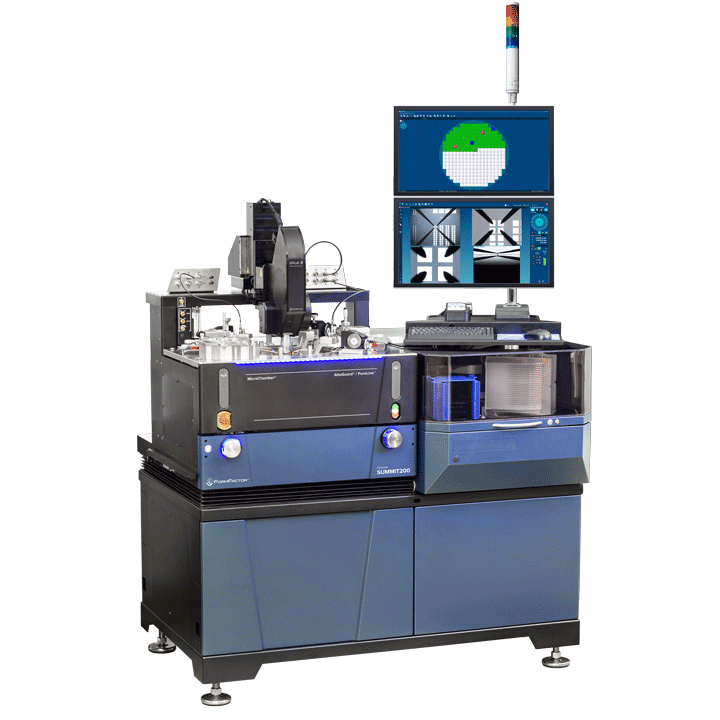 200 mm Probe Station for Collecting High-accuracy Measurement Data up to 5X Faster
The new Cascade SUMMIT200 advanced 200mm probe system, is essential for collecting high accuracy measurement data on single or volume wafers; as fast as possible.
Designed for R&D, device characterization/modelling or niche production applications, the SUMMIT200 probe station enables precision electrical measurements over temperature for ultra-low noise, DC, RF, mmW and THz applications, with semi-automatic and now fully-automatic operation, for fastest time to accurate data.
The next generation probe system supports PureLine™ technology to achieve one of the lowest noise levels available on the market. Patented AttoGuard® and MicroChamber® technologies significantly improve low-leakage and low-capacitance measurements. A new advanced 200 mm fast stage, cassette handling up to 50 wafers, high throughput test features, and wide temperature range of -60°C to 300°C, provides everything needed for the scientist, R&D and test engineer, or production operator to get their job done fast.
The SUMMIT200 probe station supports Contact Intelligence™ – a unique technology which enables autonomous semiconductor test. A powerful combination of innovative system design and state of the art image processing provides an operator-independent solution to achieve highly-reliable measurement data at any time and temperature.
With a wide range of applications, and upgrade paths to meet any future needs, the SUMMIT200 provides the most advanced 200 mm probe station platform for fast, high accuracy and high-volume measurements for existing and future devices and ICs.
*The SUMMIT200 platform is also available in different versions for measurement tasks that do not need the enhanced feature set as described above. Please refer to Data Sheet for details and options.
Measurement Accuracy
Best solution for high accuracy IV/CV, low-noise and 1/f measurements with PureLine, AutoGuard and next generation MicroChamber technologies
Minimize AC and spectral noise with effective shielding capability
Achieve unsurpassed RF/mmW measurement and calibration accuracy with integrated RF tools and WinCal
Shortest signal path test integration for accurate, thermally stable, and low-error data collection
Productivity
Enables up to 5x faster time to accurate data
Advanced 200 mm stage with increased test throughput
High throughput UT/MT (Unattended Test over Multiple Temperatures) with VueTrack™ and High-Temperature Stability (HTS) technologies
Automated wafer handling with optional loader
Faster time to first data for standard and "hard to test" devices such as thin wafer, small pad and high power
eVue digital imaging system with enhanced optical visualization, fast set-up, and in-die and wafer navigation
Powerful automation tools reduce total test time on wafers, singulated dies, and modules
Positioning Accuracy
Advanced 4-axis semi-automatic stage for accurate positioning and repeatable probe-to-pad contact
Precision sub-micron positioning and active thermal compensations with motorized positioners and VueTrack PRO
Additional quick "hands on" wafer positioning with manual ergonomic controls
Flexibility and application-tailored solutions
RF/microwave device characterization, 1/f, WLR, FA and design debug
Seamless integration between Velox and analyzers/measurement software
Complete solutions using probe positioners and probe cards
Versatile microscope mount system for fine-structure and large-area probing
Full thermal range of -60°C to +300°C
Thermal Measurements
Wide range of extremly performant, reliable thermal chuck systems from ATT
Flexibility from hot only to full thermal range of -60°C to +300°C
Up to 25% lower air consumption (CDA) than other systems in the market (300l/min) with no compromise in transition times
Up to 15% faster transition times than other systems in the market
Patented MicroVac™ and FemtoGuard™ Technologies, providing ultra-low noise measurements and controlled leakage, low residual capacitance for repeatability and advanced measurement accuracy and speed
Field-upgradeable: grows with your needs
Ease of use
Comfortable and ergonomic operation
Quick and comfortable manual wafer access via locking roll-out stage
Easy on-screen navigation, wafer mapping, and operation of accessories and thermal systems with Velox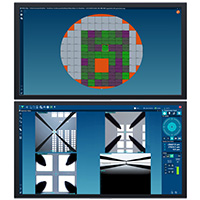 User-centered design minimizes training costs and enhances efficiency
Windows 10 compatibility enables highest performance and safe operation with state-of-the-art hardware
Comprehensive alignment functions – from simple wafer alignment and mapping to advanced probe-to-pad alignment over multiple temperatures for autonomous semiconductor test
Simplified operation for inexperienced users: Reduced training costs with Workflow Guide and condensed graphical user interface
Loader integration – Easy creation of workflows and receipts and no need for any additional software
VeloxPro option: SEMI E95-compliant test executive software that enables simplified and safe automation of the entire wafer test cycle
Failure Analysis
IV/CV
MEMS
RF/mmW/THz
Silicon Photonics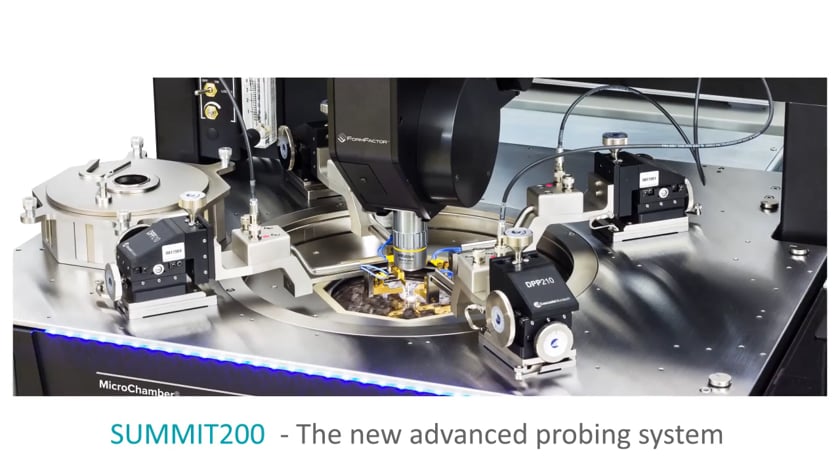 SUMMIT200 Advanced Probing System
Designed for R&D and device characterization/modelling applications, the SUMMIT200 enables precision electrical measurements over temperature for DC, RF, mmW and THz applications, with semi-automatic operation for fastest time to accurate data.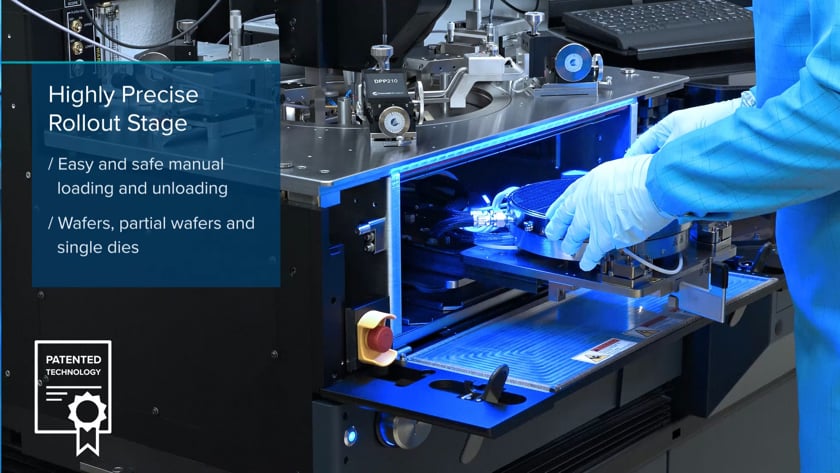 SUMMIT200 Probe Station – Manual and Fully Automated Wafer Handling
FormFactor's SUMMIT200 advanced 200 mm probe station enables fast and precise SEMI-compliant wafer handling, both manual and fully automated.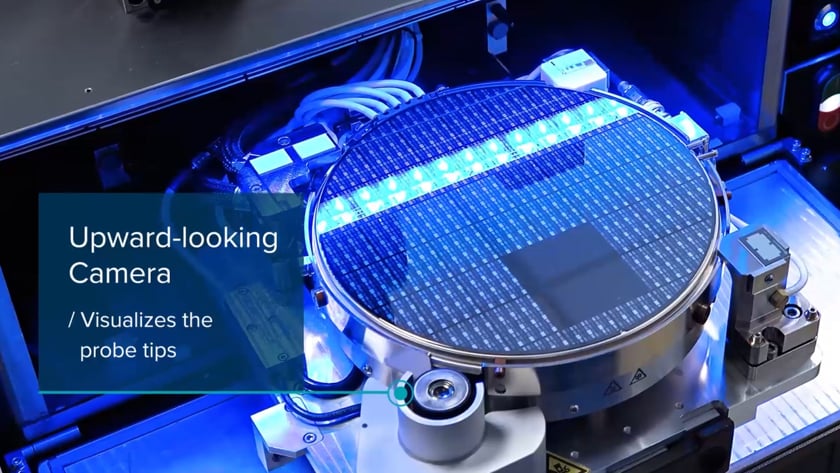 Automated Wafer Probing with Vertical Probe Cards on the SUMMIT200 Probe
FormFactor's ReAlign™ technology for the SUMMIT200 wafer probe station enables automated probe-to-pad alignment for applications with limited microscope view such as vertical and Pyramid probe cards.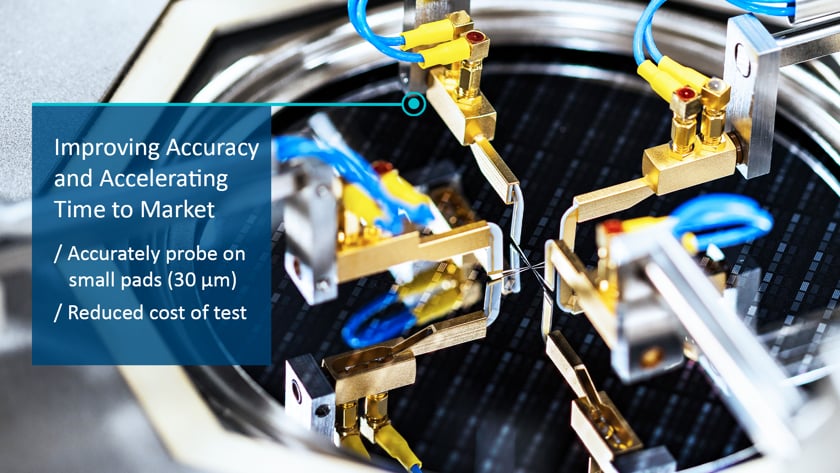 Autonomous DC Measurement Assistant
FormFactor's Autonomous DC Measurement Assistant enables true hands-free 24/7 wafer probing over temperature and on small pads down to 30 µm. It reduces cost of test and increases throughput by automatically aligning probes-to-pads and managing thermal transition and soak times – without any operator intervention. By dynamically controlling each probe touchdown Auto DC improves test data with optimized contact resistance. Auto DC enables remote operation from home or anywhere in the world.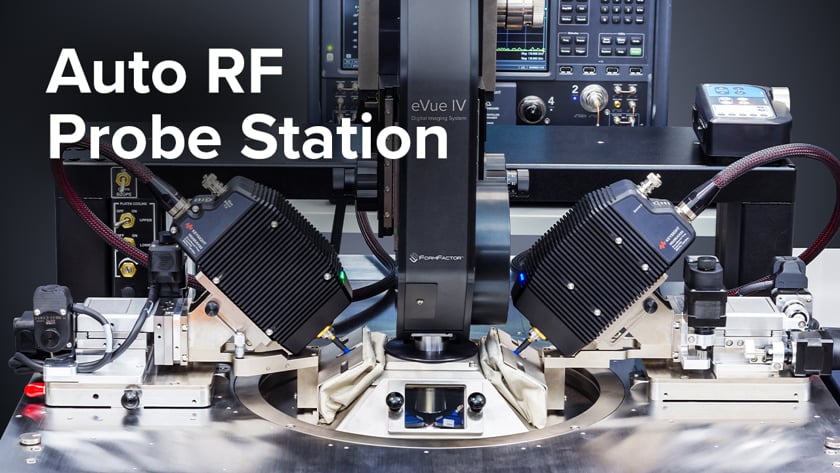 Autonomous RF Measurement Assistant
FormFactor's Autonomous RF Measurement Assistant is the only solution in the market that enables true automatic, hands-free calibration and measurement of RF devices at multiple temperatures.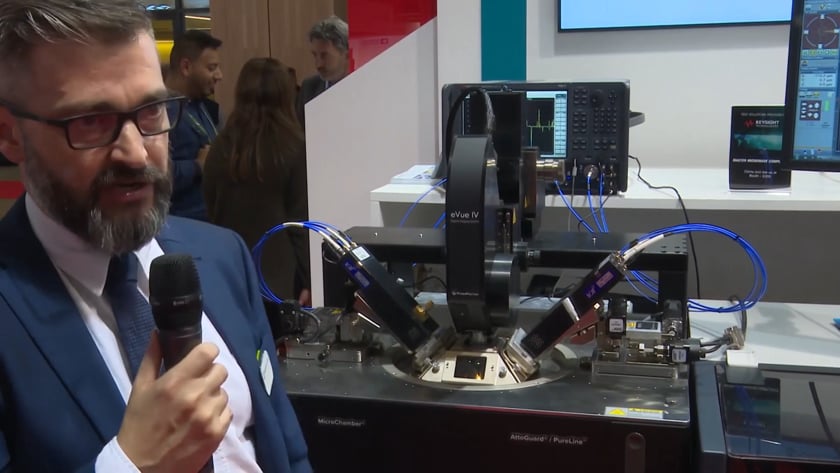 Autonomous RF Calibration and Wafer Probing Over Temperature at High Frequency
Anthony Lord, Director of the RF Market Segment at FormFactor Inc., demonstrates autonomous calibration monitoring and re-calibration over multiple temperatures at frequencies up to 330GHz.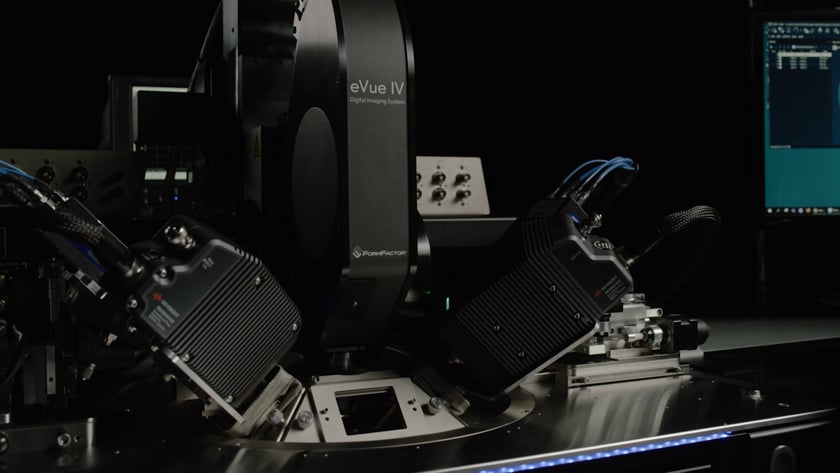 170 GHz / 220 GHz Broadband Vector Network Analysis Solution
FormFactor, Keysight Technologies, DMPI, and Virginia Diodes, have joined forces to deliver a new 170 GHz / 220 GHz Broadband Vector Network Analysis (VNA) Solution that shortens design and verification cycles for 5G and emerging 6G applications.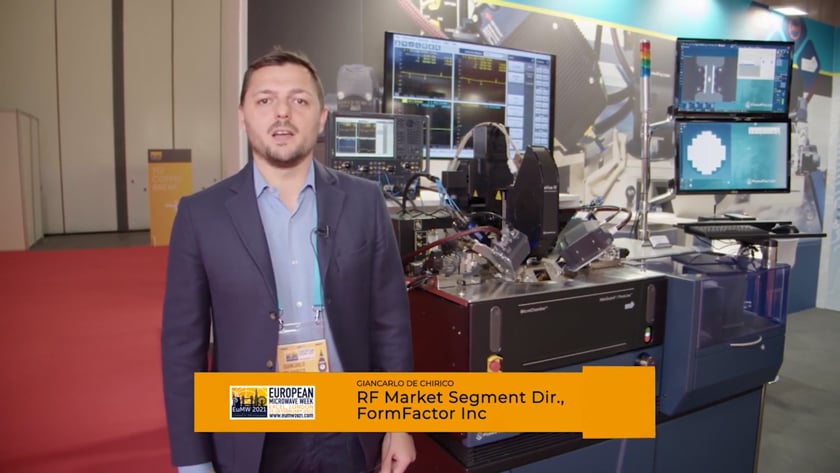 220 GHz Broadband On-Wafer Probing System
FormFactor's 220 GHz Broadband On-Wafer Probing System shown at the European Microwave Week Symposium. FormFactor's Giancarlo DeChirico and Gavin Fisher guide the tour and outline the system's features and benefits.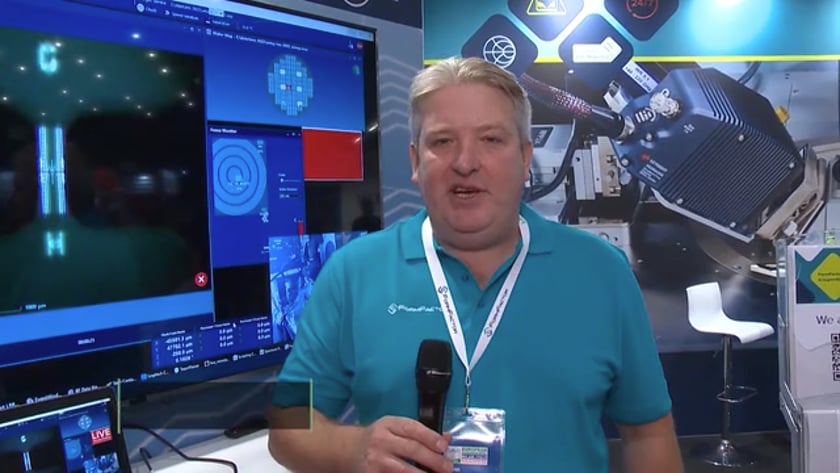 Remote Wafer Probing with Autonomous RF
FormFactor demonstrates remote wafer probing at high frequencies and over temperature, showing automatic calibration and remote operation at EuMW 2022 in Milan.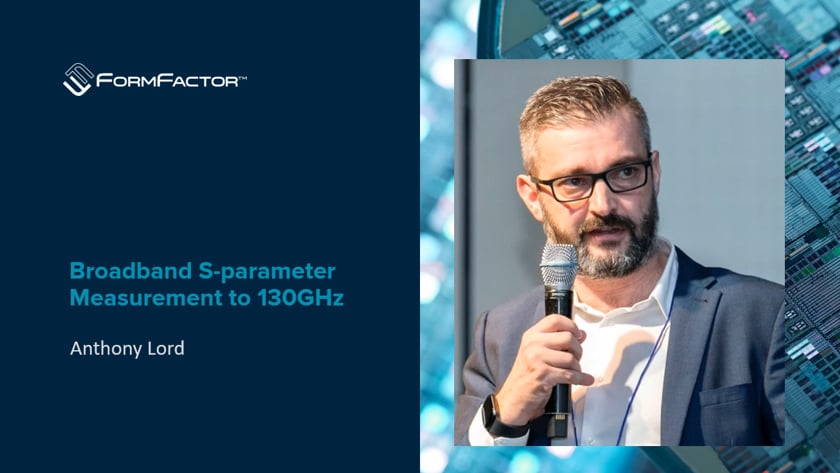 Broadband S-parameter Measurement to 130 GHz | Anthony Lord
FormFactor RF Market Director Anthony Lord reviews the challenges of making very high frequency measurements over a broad band, especially at millimeter waves. He discusses the need for device modelling and circuit characterization with high accuracy and repeatability, as well as the challenges of making these measurements over temperature (-40 to as high as +175 degrees C).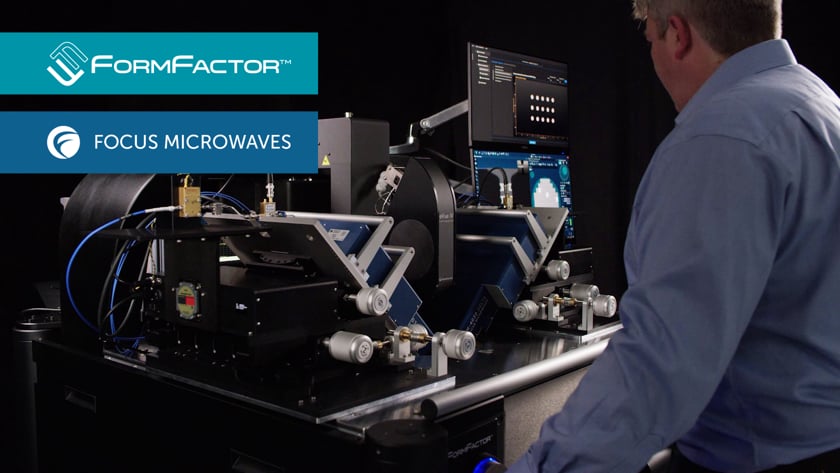 Load-Pull Tuning with FormFactor's CM300xi and Focus Microwave's Low Frequency DELTA Tuners
Focus Microwave's new low frequency DELTA tuners have been seamlessly integrated onto FormFactor's CM300xi automated wafer probe station. The solution provides high VSWR fundamental and harmonic tuning and covers a wide frequency range of 1.8 to 40 GHz.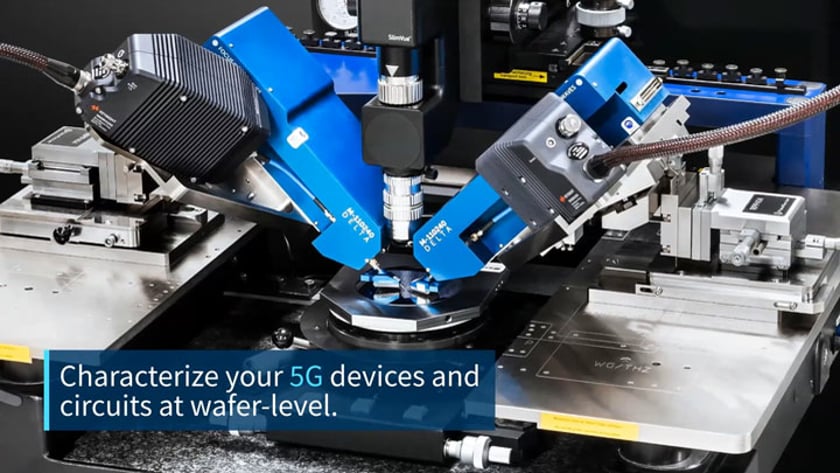 Turnkey Solution for Load-Pull Modeling and Characterization of 5G Devices and Transistor Circuits
FormFactor has partnered up with Focus Microwaves and Keysight to provide the most advanced turn-key solution for high-frequency fundamental and harmonic load pull measurements up to 110 GHz.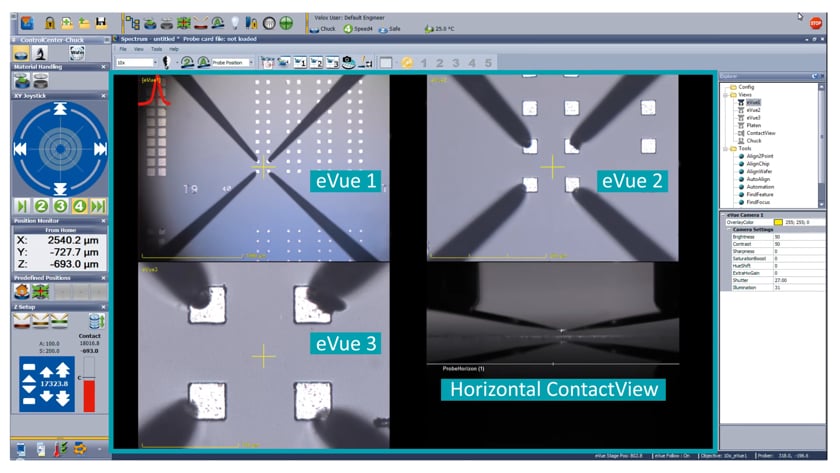 eVue IV Microscope
The eVue IV digital imaging system combines extraordinary optical performance with increased productivity.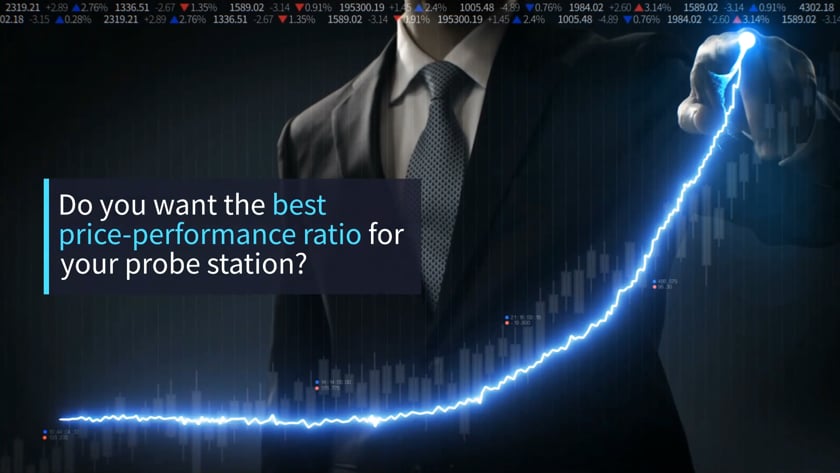 SourceOne – Certified Pre-Owned Equipment
You want the best price-performance ratio for your wafer probe station? With our Certified Used Equipment we have an attractive option for you.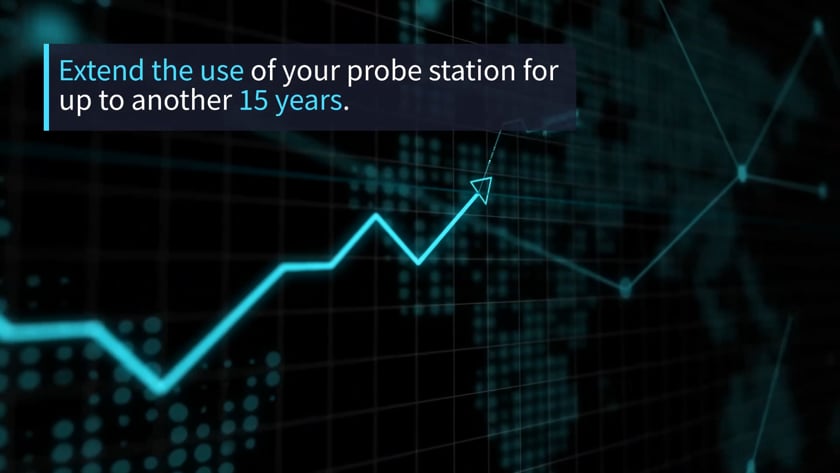 SourceOne – Factory Refurbishment Program
Extend the use of your probe station for up to another 15 years with our Factory Refurbishment Program.
Stay Connected
Receive product updates and event notifications
Subscribe to Our Newsletter