Cascade
CM300xi
300 mm semi-automated probe system
CM300xi Overview
Best-in-class measurement performance at a high level of automation in the lab*
The CM300xi 300 mm probe station meets the measurement challenges brought on by extremely complex environments, such as unattended testing on small pads over time and at multiple temperatures. Best-in-class measurement performance is achieved for a wide range of applications in an EMI-shielded, light-tight and moisture-free test environment. Thermal management enhancements and lab automation capabilities result in improved yields and faster time to data.
*The CM300 probe station is also available in different versions for measurement tasks that do not need the enhanced feature set as described above. Please refer to the CM300xi Probe System Data Sheet for details and options.
Applications: IV/CV, RF/mmW, Failure Analysis, WLR
CM300xi Key Features
Flexibility
DC, AC and RF/microwave device characterization, 1/f, WLR, FA and design debug
Full thermal range of -60°C to +300°C
Usage of manual and motorized positioners, probe cards within EMI-shielded environment
Upgrade path to meet your future needs
Stable and repeatable measurements over a wide thermal range
High accuracy and repeatability
Reliable and repeatable contact
Moisture-free, light-tight and EMI-shielded test environment with MicroChamber® technology
Advanced EMI-shielding with PureLine and AttoGuard technologies available
Superior low-leakage and low-noise measurements
Safe and accurate hands-off testing
Minimizes settling times for efficient measurements over full thermal range
Easy manual wafer loading
Chuck mounted on rollout stage that can be opened manually
Enables full access to the chuck and the auxiliary sites
For fast and safe manual loading and unloading of wafers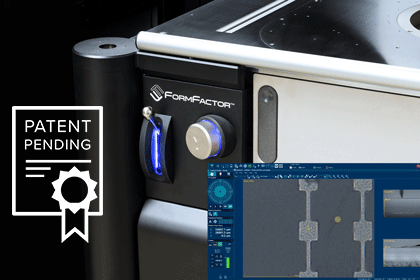 3D Manual Controls
Intuitive, and precise movement of chuck in X, Y, and Z-direction
Platen Lift enables extremely rapid and intuitive way in performing many alignment tasks like setting up the contact height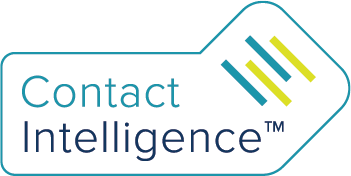 Contact Intelligence Technology
High thermal stability components
On-axis probe-to-pad alignment
Automated temperature ramp
Soak time management
Enables CM300xi to sense, learn and react to multiple temperatures and small pad layouts
Provides the most accurate probe to pad alignment
Thermal Measurements
Wide range of extremly performant, reliable thermal chuck systems from ATT
Flexibility from hot only to full thermal range of -60°C to +300°C
Up to 25% lower air consumption (CDA) than other systems in the market (300l/min) with no compromise in transition times
Up to 15% faster transition times than other systems in the market
Patented MicroVac™ and FemtoGuard™ Technologies, providing ultra-low noise measurements and controlled leakage, low residual capacitance for repeatability and advanced measurement accuracy and speed
Field-upgradeable: grows with your needs
Automated test
Thermally induced drift can be automatically re-aligned for 30 μm pads in a temperature range from -40°C to 150°C (the effective temperature range depends on pad size, probe card holder and probe card)
Enables unattended tests on small pads down to 30 μm over time and at multiple temperatures
Faster time to data
Modular design
3 performance level configurations (fully-shielded / shielded / open)
Many options to suit your budget / test needs
Choose now or upgrade later in the field:
PTPA option with chuck and platen camera
3 automation levels: Semi-automated, Fully-automated, Dual systems
Non-thermal, hot-only and full-thermal range from -60°C to 300°C
Test productivity
Fast delivery of a wide variety of precise model parameters
Accelerated process and device development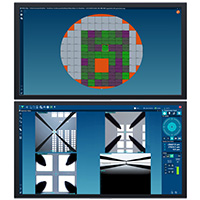 User-centered design minimizes training costs and enhances efficiency
Windows 10 compatibility enables highest performance and safe operation with state-of-the-art hardware
Comprehensive alignment functions – from simple wafer alignment and mapping to advanced probe-to-pad alignment over multiple temperatures for autonomous semiconductor test
Simplified operation for inexperienced users: Reduced training costs with Workflow Guide and condensed graphical user interface
VeloxPro option: SEMI E95-compliant test executive software that enables simplified and safe automation of the entire wafer test cycle
Videos CM300xi with Contact Intelligence™ Technology
Advanced probing technology that learns, senses and reacts to deliver faster time to first data. Align probes precisely onto pads as small as 30 um, compensate easily for a wide temperature range, automate tests for high volume data collection – completely unattended. Contact Intelligence technology will improve efficiency in your lab. Autonomous RF Measurement Assistant
FormFactor's Autonomous RF Measurement Assistant is the only solution in the market that enables true automatic, hands-free calibration and measurement of RF devices at multiple temperatures.
With our exclusive patented RF TopHat, motorized positioners and intelligent software algorithms, the solution runs over days without an operator – constantly monitoring calibration accuracy and ensuring measurement certainty for every device measurement. With more test data and higher accuracy, the Auto RF Measurement Assistant reduces cost of test, minimizes training needs and accelerates time to market.
The Autonomous RF Measurement Assistant is available for our 300 mm and 200 mm wafer probe stations CM300xi, SUMMIT200, Summit 12000 and Elite.