Pyramid Accel Test Fixture
Looking for customer support? Ready to learn more about our products and services?
Contact Sales Today
Subscribe to Our Newsletter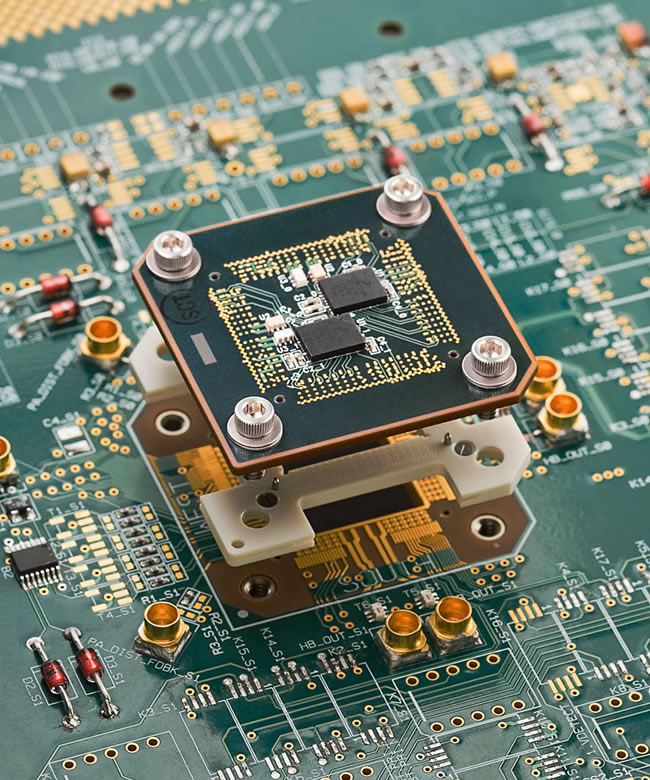 The Pyramid Accel test program debug fixture addresses the increasingly complex test challenges brought on by today's SoC and RF devices. It provides a unique capability to reduce time and cost to develop accurate, predictable and reliable production test programs, and reduce overall product time to market by up to 60%.  The Pyramid Accel enables customers to debug their test programs without probing actual wafers, by simply replacing a single- or multi-DUT Pyramid Probe wafer-interface core with the Pyramid Accel, containing packaged devices.  By eliminating the need for a wafer prober during test program debug, Pyramid Accel lowers your cost of test, while streamlining the entire development process.
Excellent signal integrity, all the way to the package DUT pin.
Multi-DUT capability enables faster debug of complex test programs.
Compatible with all Pyramid Probes and all device types.
Grypper™ socket option eliminates the need for a special test socket footprint
Subscribe to Our Newsletter