CM300-O with MHU Overview
Flexible, accurate and scalable engineering probe system that enables a high level of automation in the lab
The CM300-O is a highly-precise fully-automated engineering probe system for measurement challenges at ambient or above ambient temperatures. It supports a wide variety of applications and accessories.
With a material handling unit, the CM300-O fully-automated system handles up to fifty 200 or 300 mm wafers while providing cassette hot-swap capability.
Applications: IV/CV, RF/mmW, Failure Analysis, WLR, Silicon Photonics
CM300-O with MHU Key Features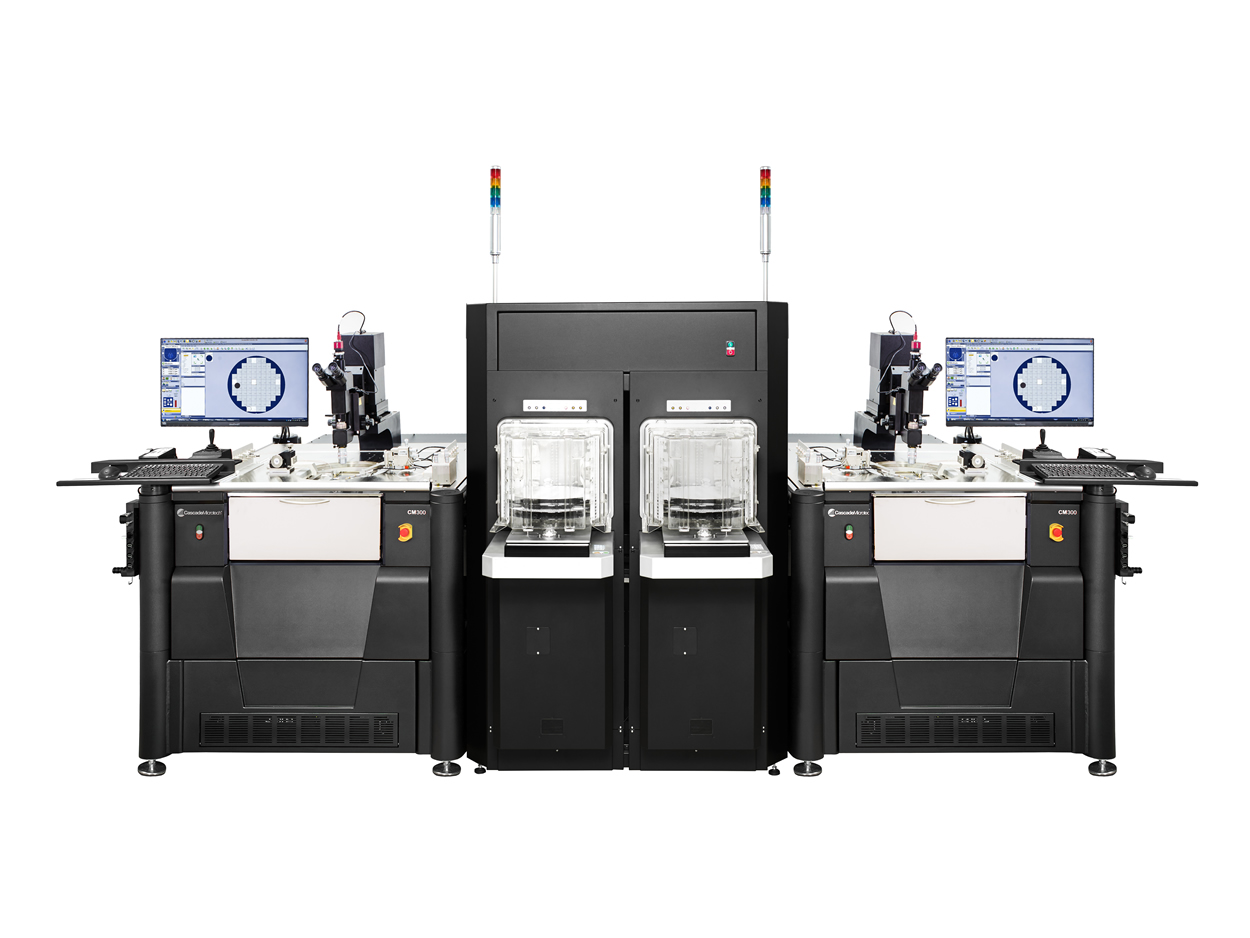 Wafer handling Unit
Handles up to fifty 200 or 300 mm wafers
Cassette hot-swap capability
Upgradable in the field to dual-prober system
High end eVue microscope option or basic microscope option
Test automation out-of-cassette for higher test cell efficiency for over-night/over-weekend operation
High accuracy and repeatability
Reliable and repeatable contact
Safe and accurate hands-off testing
Test productivity
Fast delivery of a wide variety of precise model parameters
Enhanced process and device development
Velox probe station control software
Intuitive GUI
Software joystick for precise, sub-micron positioning
Easy integration with instrument, testers, and test and measurement software
Efficient system utilization by novice and expert users
Prevents damage of probe tips and probe cards throughout the entire measurement cycle
Fast data collection
The eVue microscope is required to benefit of all features of the powerful Velox probe station software.
VeloxPro test automation software
SEMI E95 compliant
Integrates wafer handling, temperature control, z-profiling and stepping in an easy-to-use interface
The fastest, simplest path to automation of the entire test cycle, from wafer loading to data acquisition